Antibiotics for Viral Respiratory Infections in Hospital Decried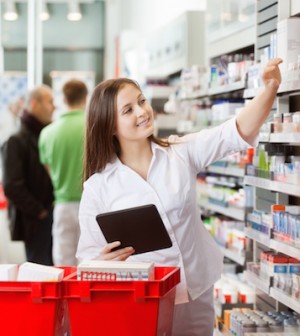 FRIDAY, Oct. 1Despite the fact that bacteria-fighting antibiotics are useless against viruses, hospital physicians are prescribing them with some frequency to patients with viral respiratory tract infections, new research indicates.
Calling the trend "alarming," the research team noted that giving viral patients antibiotics doesn't help and may actually do harm.
Some of the patients in the study who were mistakenly left on antibiotics developed a harsh antibiotic-related form of diarrhea. And while a direct causal link was not established, the team observed that those on antibiotics were hospitalized for longer periods of time and had higher rates of death.
The team came to its conclusion after tracking patients treated for respiratory tract infections over a two-year period at two Pennsylvania hospitals.
The study findings are to be published in the November issue of Infection Control and Hospital Epidemiology.
"These data demonstrate at least one area where antibiotics are commonly used in hospitalized patients without clear reason," study authors Kevin T. Shiley, Ebbing Lautenbach and Ingi Lee, all from the University of Pennsylvania School of Medicine, noted in a news release from the journal's publisher. "Recognition of this may be helpful in developing interventions to limit inappropriate antibiotic use in the future."
During the study period, the authors observed that 125 out of 196 hospitalized patients who had been diagnosed with a viral infection were kept on antibiotics despite their diagnosis.
Noting that the latest diagnostic tests are pretty good at separating viral infections from bacterial infections, the researchers found that only 37 percent of those erroneously kept on antibiotics had abnormal chest x-ray results that might have confused the issue.
"It is less clear why the remaining 63 percent of patients with normal chest imaging were prescribed antibiotics," the study authors wrote.
"This study highlights the crucial role of antimicrobial stewardship in improving patient care," Dr. Neil O. Fishman, president of the Society for Healthcare Epidemiology of America, said in the same news release. "Appropriate use of antibiotics is not only essential to limiting emergence of resistance, but also may help improve clinical outcomes."
More information
For more on antibiotics and safety, visit the U.S. National Library of Medicine.
Source: HealthDay
​