Hospital Readmission Rates on the Rise in Older Adults: Study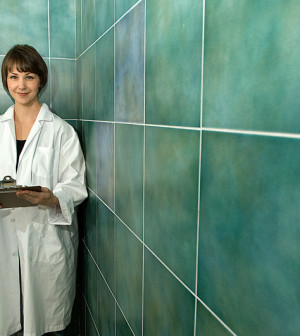 TUESDAY, Oct. 4Readmission rates have increased in many hospitals across the United States, including some of the country's most elite academic medical centers, new research shows. About one in six Medicare patients now returns to the hospital within 30 days of being discharged for a medical condition.
This news comes as hospitals brace for penalties — reduced payments for readmissions — for excessive readmission rates among Medicare patients that take effect in 2013, according to a news release from the Dartmouth Atlas Project, the source of the new report.
In conducting the study, researchers analyzed hospital discharge records of nearly 11 million Medicare patients. They found big discrepancies in 30-day readmission rates across U.S. regions and academic medical centers and a lack of follow-up care for discharged patients. And, they found, more than half of Medicare patients do not see a primary care clinician within two weeks of leaving the hospital.
"The report highlights widespread and systematic failures in coordinating care for patients after they leave the hospital," study lead author, Dr. David C. Goodman, director of the Center for Health Policy Research at the Dartmouth Institute for Health Policy and Clinical Practice, said in the news release. "Irrespective of the cause, unnecessary hospital readmissions lead to more tests and treatments, more time away from home and family, and higher health care costs."
Although 30-day readmission rates remained largely unchanged in the United States between 2004 and 2009, readmissions decreased in 11 regions. Leading the pack: Bismarck, N.D., where readmissions for medical conditions dropped to 14 percent in 2009, from more than 16 percent in 2004.
In contrast, readmissions for medical conditions rose in 27 regions across the country. The worst offender was Aurora, Ill., where readmissions jumped to 18 percent in 2009 from a little over 14 percent in 2004.
More people were readmitted to the hospital following surgery in 18 regions, most notably White Plains, N.Y., with a jump from 13 percent in 2004 to more than 17 percent five years later. Meanwhile, 28 areas saw a drop in surgical patient readmissions, including Elyria, Ohio, which fell from 19 percent in 2004 to slightly over 15 percent in 2009.
Seven academic medical centers had significant changes in 30-day readmission rates following medical discharge and surgery from 2004 to 2009. Although Chicago's Northwestern Memorial Hospital showed the largest drop in readmissions for medical conditions, the University of Connecticut Health Center, in Farmington, jumped from about 13 percent to almost 18 percent.
Meanwhile, surgical readmissions at the University of Missouri Hospital and Clinic in Columbia, Mo., decreased from almost 20 percent in 2004 to less than 15 percent in 2009. In contrast, Montefiore Medical Center, in New York City, increased from nearly 16 percent to more than 19 percent.
Researchers noted a lack of follow-up care after patients were discharged. Overall, about 43 percent of patients discharged from the hospital in 2009 following a medical treatment had a primary care visit within two weeks. The discrepancies were even more pronounced among academic medical centers. For instance, less than 20 percent of patients discharged from New York University Medical Center followed up with a primary care physician within two weeks of being discharged. That rate was nearly three times higher, however, at the Mayo Clinic's St. Mary's Hospital in Rochester, Minn.
Lack of follow-up care and high readmission rates are preventable, the authors said in the release.
"It's very important that patients and health care providers communicate clearly so that all questions are answered and everyone understands what will happen when the patient leaves the hospital," Dr. Risa Lavizzo-Mourey, president and CEO of the Robert Wood Johnson Foundation, a longtime project funder, said in the news release.
"Everyone — patients, doctors, nurses, caregivers — has a role to play in ensuring quality care and avoiding another hospital stay. They need to work together to create a plan for how care will proceed when the patient returns home. This should include a clear understanding of the patient's medical problems, a schedule for follow-up appointments, a list of medications and instructions for taking them," she added.
More information
The Family Caregiver Alliance has more about hospital discharge planning.
Source: HealthDay
​