Hospital Collaboration May Boost Surgical Patient Safety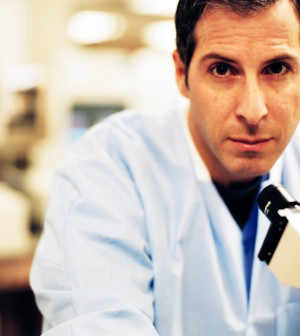 MONDAY, Oct. 18The rate of surgical complications decreased nearly 10 percent at 16 Michigan hospitals after they began to share information about what methods they use to keep patients safe, a new study has found.
Among the 300,000 study patients who underwent general and vascular surgery between 2005 and 2007, the reduction in ventilator-associated pneumonia alone could save $13 million a year in health care spending, the findings indicated.
The program, called the Michigan Surgical Quality Collaborative, is led by the University of Michigan.
"The collaboration of hospitals in terms of identifying and disseminating information about best practices is actually a much more effective way of improving quality than just relying on each hospital alone to come up with what they think is a way to improve quality," study author Dr. Darrell A. Campbell Jr., a professor of surgery and chief medical officer at the University of Michigan Health System, said in a university news release.
"In other words, sharing ideas is important and it's effective," he added.
Blue Cross Blue Shield (BCBS) of Michigan pays hospitals to participate in the program and covers the costs of the technology required to evaluate data. Hospitals share information but individual hospital results aren't reported to BCBS.
Hospitals in the program are paid by BCBS simply for participating, not for performance, Campbell explained in the news release.
"We think this fosters a less competitive atmosphere. They're willing to share their best ideas and that's what makes the collaborative work," Campbell said.
He added that this type of program could help achieve the health care reform goals of improving quality and reducing costs.
The study is scheduled for publication in an upcoming print issue of the journal Archives of Surgery.
More information
The U.S. Agency for Healthcare Research and Quality has more about surgery.
Source: HealthDay
​