Bedside Exam Trumps Scan for Post-Brain Surgery Monitoring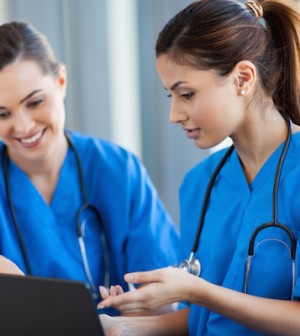 MONDAY, Dec. 28It might be assumed that the results of a high-tech CT scan to check for post-brain surgery complications would be more reliable than the findings of a doctor's bedside exam, but a new study suggests that the scans might be a waste of money.
"The low-cost, simple, but elegant neurological exam appears to be superior to a routine CT scan in determining return to the operating room," Loyola University Health System researchers report in the Dec. 18 online edition of the Journal of Neurosurgery.
Patients usually undergo CT scans after open-brain surgery, the study authors explained in a university news release, but doctors differ in how soon they order them. The scans cost hundreds of dollars and they involve "multiple personnel of varying skills and nursing staff who are taken away from their other unit responsibilities," the authors wrote. "These scans also often interfere with work-flow efficiencies of the radiology department."
In their study, the researchers looked at the medical records of 251 patients who underwent CT scans within 24 hours of surgery. The scans failed to show who would need to go back to the operating room. Through bedside exams, doctors detected serious problems in 10 cases that required urgent CT scans; three of the patients needed to go back to the operating room.
The researchers suggest that doctors might develop a false sense of security by looking at normal CT scan results and therefore fail to monitor patients as frequently.
More information
Learn more about CT scans from the Radiological Society of North America.
Source: HealthDay
​