Many Higher-Income Parents Forgoing Kids' Vaccinations: Report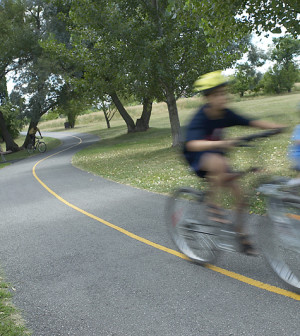 WEDNESDAY, Nov. 3Vaccination rates for children insured by commercial plans dropped almost four percentage points between 2008 and 2009, even though the rate of children on Medicaid getting vaccinated is rising.
"Rates had been gradually improving in the commercial plans. This was the first time we'd seen a drop — and it was a pretty big drop," said Sarah Thomas, vice president of public policy and communication for the National Committee for Quality Assurance, which recently released its annual State of Health Care Quality report.
Although vaccination rates last year were still mostly higher among children in private health plans rather than Medicaid, researchers and other experts suspect that a counterintuitive trend in American demographics is at work: Parents in a relatively high socio-economic bracket — with more education and relatively high incomes — forgoing vaccines because of fears about their safety, with poor individuals taking good advantage of their access to free or extremely low-cost care to have their children immunized.
"We didn't really explore the reasons [for the trend], but one leading hypothesis is that parents have decided not to get their children vaccinated because of concerns about the potential for side effects and even autism," said Thomas.
"I would argue that parents are doing what they think is the best for their children; they're just misinformed," said Dr. Robert W. Frenck, Jr, professor of pediatrics at Cincinnati Children's Hospital Medical Center.
The view that vaccinations cause autism — which is not supported by scientific research — is also being publicly touted by a host of attractive celebrities.
Part of that misinformation may come from "very articulate, very good-looking movie stars or personalities that are giving information about how bad vaccines are," Frenck said. "Frumpy, middle-aged doctors" are extolling the value of immunization and may not be heard above the fray.
"Another idea is that people have bigger deductibles and that may have created some decreases in the use of these services as parents decide they don't want to spend money," Thomas said.
The report relied on voluntary reporting from 1,000 health plans covering 118 million Americans, in addition to data from Medicaid, which provides free or co-payment-only health coverage for some low-income people who could not otherwise afford it. (In certain cases, children may be eligible for coverage even if parents are not.)
The authors found a drop in several routine childhood vaccinations. Measles, mumps and rubella (MMR) vaccines decreased from 93.5 percent in 2008 to 90.6 percent in 2009; diphtheria, tetanus and whooping cough rates fell from 87.2 percent to 85.4 percent in that one-year period; and the proportion of kids getting vaccinated for chickenpox fell from 92 percent in 2008 to 90.6 percent in 2009.
Dr. Gabrielle Gold-von Simson, assistant professor of pediatrics at NYU School of Medicine, believes the success with the Medicaid rates "is due to the vaccines-for-children programs and other programs that are dedicated to supplying vaccines for children at low or no cost."
"I think that's a public health success in a way," she added.
But experts are worried that the downward trend in more middle-class families, if it continues, could jeopardize the public's health.
"People have to understand there's only one disease that we have eliminated from the earth so far and that's smallpox," Frenck said. That means that other diseases, including polio, are still lurking and could infect anyone who is not vaccinated.
Witness the recent pertussis or whooping cough in California, which has sickened more than 6,200 people — the most cases reported in 60 years — and killed 10 infants, according to the state health department.
There have also been outbreaks of mumps among college students, Frenck said.
Thompson is hopeful that recent efforts to promote vaccines as safe will eventually reverse this trend.
"Vaccines are among the safest and most effective therapies that medicine has available, period, for adults or children, particularly for children since the first vaccines against polio were developed coming on 60 years ago," stated Dr. Lee M. Sanders, associate professor of pediatrics at the University of Miami Miller School of Medicine.
More information
The U.S. Centers for Disease Control and Prevention has more on the childhood vaccine schedule.
Source: HealthDay
​