Injectable Psoriasis Drugs May Not Hike Heart Risks: Study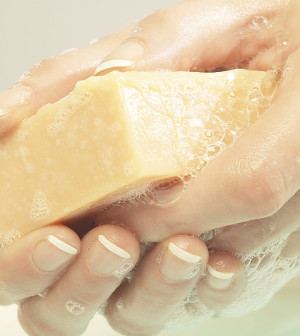 TUESDAY, Aug. 23An extensive review of research investigating injectable drugs to treat psoriasis — an autoimmune disorder triggering itchy, red skin patches — indicates the medications are not linked to higher heart risks.
But, the study authors said a lack of complete information from drug makers impeded their ability to assess potential dangers noted in earlier research.
With the additional information, "it would have been a much more robust statistical analysis," said study author Dr. Caitriona Ryan, a dermatology resident at Baylor Research Institute in Dallas. "We could have adjusted for all the risk factors."
Researchers evaluated 22 randomized, controlled experiments involving more than 10,000 patients to determine if the rates of major adverse cardiovascular events — including heart attack, stroke or cardiac death — were affected by use of two types of so-called biologic psoriasis drugs. These drugs are injected systemically in some patients with moderate or advanced disease.
Some preliminary reports suggested an "excess" number of cardiovascular events linked to one drug type, IL-12/23 antibodies known by the brand names Stelara and Ozespa, and a small number of such events from the anti-tumor necrosis factor alpha (TNF-a) drugs Humira, Enbrel and Remicade. However, this study found no such link.
Ryan said the jury is ultimately still out on the cardiac safety of the biologic medications because drug manufacturers, who sponsored prior research, wouldn't release patient-level data associated with the medications, including patient demographics and prior known cardiac risk factors.
The short length of most randomized trials also discouraged an analysis of long-term side effects or other problems stemming from the drugs, she said.
The study is published in the Aug. 24/31 issue of the Journal of the American Medical Association.
As many as 7.5 million Americans have psoriasis, according to the National Psoriasis Foundation, with the most common form, plaque psoriasis, appearing as raised, red patches covered with silvery scales. Lesions can occur on any area of the body, and about 10 percent of sufferers also cope with a related form of arthritis.
Some research over the past decade has linked autoimmune diseases such as psoriasis with chronic systemic inflammation and a subsequent increase in cardiovascular risks, the scientists said.
During studies of Stelara and Ozespa, 10 of the 3,179 patients treated with those therapies had a major cardiovascular event, compared with none of the 1,474 patients treated with a placebo. In studies of Humira, Enbrel and Remicade, one of the 3,858 patients receiving those medications had a major cardiovascular event, compared to one of the 1,812 treated with a placebo.
"More than anything, the big conclusion of our study was this data was not powered to tell the risks," Ryan said.
Dr. Jerry Bagel, a spokesman for the National Psoriasis Foundation, said he doesn't prescribe Stelara as a first-line treatment for patients who have existing cardiovascular risk factors.
"It's just logic here . . . there may be some risk here, so let's not take risk where risk doesn't need to be amplified," said Bagel, also director of the Psoriasis Treatment Center of Central New Jersey and an associate clinical professor of dermatology at Columbia University in New York City.
More information
Learn more about psoriasis from the National Psoriasis Foundation.
Source: HealthDay
​