Certain Foods Said to Help Lower Bad Cholesterol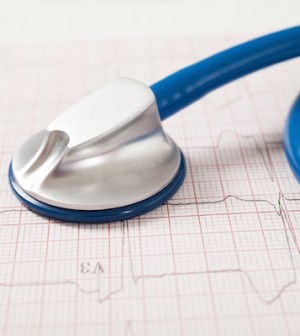 TUESDAY, Aug. 23Adding specific cholesterol-lowering foods, such as nuts, to your diet can lower your cholesterol more than a low-fat diet alone can, new research suggests.
Foods with plant sterols also have known cholesterol-reducing properties, and combined with a lower fat diet, they lowered LDL (bad) cholesterol by more than 13 percent. A low-fat diet alone produced only a 3 percent reduction in LDL, according to the study.
"Giving people a diet enriched with food components that the FDA has already allowed health claims to be made for, based on their cholesterol-lowering ability, lowered their LDL cholesterol between 13 and 14 percent," said Dr. David J.A. Jenkins, the Canada Research Chair in Nutrition, Metabolism and Vascular Biology at the University of Toronto.
Jenkins added that these people were already "diet-interested" and tended to have better-than-average diets. "The extra effort of choosing the right foods had a very good effect," he noted.
The study received funding from the Canadian government and several large food companies including Unilever, which makes the Becel line of cholesterol-lowering foods. The findings were published in the Aug. 24/31 issue of the Journal of the American Medical Association.
High levels of LDL cholesterol are a concern because this type of cholesterol can build up on artery walls, increasing the risk of heart disease and stroke, according to the U.S. National Heart, Lung, and Blood Institute (NHLBI). Ideal levels of LDL cholesterol are under 100 milligrams per deciliter (mg/dL), according to the NHLBI. Levels between 100 and 129 mg/dL are considered near optimal.
Changes in diet, such as eating fewer foods that contain animal fat or more foods high in fiber, can lower cholesterol levels, though these reductions may be modest. Certain foods, however, are more likely to reduce cholesterol. According to the study, these include: foods containing substances called plant sterols such as enhanced margarines; foods with significant amounts of viscous fiber such as oats and barley; soy protein found in soy milk, tofu and soy meat substitutes; and nuts such as tree nuts and peanuts.
Short-term studies have suggested that combining a low-fat, high-fiber diet with these specific cholesterol-lowering foods might lower cholesterol levels as effectively as cholesterol-lowering medications. However, long-term effects of this dietary combination hadn't been done.
To see what effect this dietary combination would have in the long-term, the researchers recruited 351 people in their 50s from across Canada. The study volunteers were randomly placed into one of three groups: a control group that was given advice on a low-fat, high-fiber diet (103 people); the routine dietary portfolio that included the healthy diet advice, plus advice on incorporating cholesterol-lowering foods into the diet (124 people); and the intensive dietary portfolio group that was given the same advice as the routine dietary portfolio group, but received an additional five study visits during a 6-month period (124 people).
During the study, 18 people dropped out or were withdrawn from the control group, 28 left or were withdrawn from the routine dietary portfolio group and 32 dropped out or had to be withdrawn from the intensive group.
LDL cholesterol went down 3 percent for the control group, according to the study. The routine dietary portfolio group dropped their LDL levels by 13.1 percent, while the intensive group experienced a 13.8 percent drop in LDL cholesterol.
And, Jenkins said that the people who did best of all were those who took meat out of their diet. "Those who went toward a more plant-based diet did best," he noted.
"When added to an existing heart-healthy diet, cholesterol-lowering foods appear to have an added benefit," said Dr. Robert Eckel, a spokesperson and past president of the American Heart Association (AHA) and a professor of medicine at the University of Colorado Anschutz Medical Campus in Aurora.
Eckel said he believed that foods containing viscous fiber probably have the most impact on cholesterol levels, while soy protein has minimal or no effect. In addition, a healthy diet restricts saturated fats and trans fats, said Eckel.
He said the AHA continues to advocate a healthy diet containing large quantities of fruits and vegetables, whole grains, lean protein and fish, and added that new dietary guidelines will be available from the AHA in the fall.
But, both experts cautioned that consuming cholesterol-lowering foods doesn't mean you can eat high-fat foods without consequence. Such foods still need to be eaten in moderation, if at all.
More information
Here's more on a heart-healthy diet from the American Heart Association.
Source: HealthDay
​