Demystifying a Common, Persistent Virus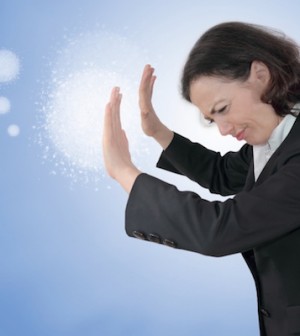 THURSDAY, April 1New research sheds light on how a virus known as cytomegalovirus (CMV), which infects up to 80 percent of the U.S. population before age 40, re-infects people again and again even though their immune systems strongly respond to it.
The infection doesn't always make people ill, but certain people, such as newborns and others with weakened immune systems, can develop serious symptoms and disabilities.
"CMV is one of a few virus types that can efficiently re-infect individuals who are already persistently infected by this virus," Dr. Louis Picker, an associate director of Oregon Health & Science University's Vaccine and Gene Therapy Institute, said in a news release.
"When most viruses infect a host, the immune system remembers the disease and protects against re-infection. This is the case with smallpox, seasonal strains of flu and several other viruses," Picker said. "This immune system reaction is also the reason why vaccines made with weakened or dead viruses work against these pathogens. In the case of CMV, the body's immune system is continuously stimulated by ongoing, low-level persistent infection, but yet CMV is still able to re-infect. This research explains how CMV is able to overcome this immune response so that re-infection occurs."
Picker and colleagues studied monkeys infected with CMV and found that the disease is able to overcome a "crucial immune barrier," Klaus Frueh, a senior scientist at the institute, said in the university news release.
The researchers, who report their findings online April 1 in the journal Science, say the study shows that it will be difficult to create a vaccine to combat the virus. On the other hand, modified bits of the virus could serve to carry vaccines into the body, and the research may help in the development of other vaccines, the authors said.
More information
The U.S. National Library of Medicine has more on cytomegalovirus infections.
Source: HealthDay
​