Exaggerating a Threat to Weight Goals May Help Self-Control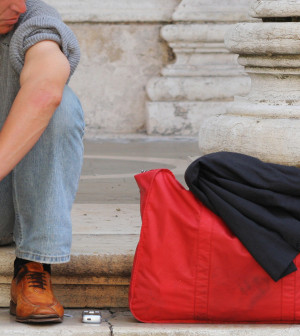 WEDNESDAY, Dec. 30You know that holiday cookie that's calling your name? The one that will go straight to your waistline and stay there for life? A new study suggests the key to resisting temptation is to exaggerate the cookie's threat.
"Four experiments show that when consumers encounter temptations that conflict with their long-term goals, one self-control mechanism is to exaggerate the negativity of the temptation as a way to resist, a process we call counteractive construal," according to the study authors from the University of Texas at Austin.
In one experiment, researchers found that female participants who were asked to estimate the calorie count of a cookie believed it had more calories — and would be more hazardous to their goal of losing weight — if they had a strong dieting goal.
Another experiment found that posters of physically fit models, as opposed to those of nature scenery, helped women stay focused on dieting. "Participants who were exposed to posters depicting fit models were more likely to exaggerate the calories in a tempting drink that they expected to consume later on, and consequently consumed less when offered the drink," the study authors wrote.
"The mental construal of temptations may be distorted when people experience a self-control conflict, and such distorted construal, rather than accurate representations, determines consumers' actual consumption, helping them resist the temptation and maintaining their long-term goal," the researchers concluded.
The study findings were to be published in a future print issue of the Journal of Consumer Research.
More information
Learn more about making your calories count from the U.S. Food and Drug Administration.
Source: HealthDay
​