Heel Pain Usually Relieved With Stretching Regimen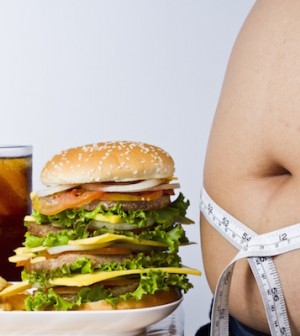 WEDNESDAY, Dec. 30The term "overuse injuries" may bring to mind tennis elbow and jogger's knee, but the sole of the foot is also at risk of injury due to overuse, doctors warn.
The condition, plantar fasciitis, or inflamed tissue and swelling of the sole of the foot, can become chronic if steps aren't taken to relieve it, according to Dr. Benedict DiGiovanni, an associate professor of orthopaedics at the University of Rochester Medical Center.
Weight gain or spending lots of time walking or standing can bring on the condition. The first signs of plantar fasciitis are typically heel pain when stepping out of bed, according to information in a news release from the American Orthopaedic Foot & Ankle Society.
If not dealt with, the pain of plantar fasciitis can worsen and possibly lead to problems with the foot, knee, hip and back due to gait changes. Plantar fasciitis can even impact pro athletes. Last fall, New York Giants quarterback Eli Manning struggled with the condition and a subsequent stress reaction in his foot for most of the season.
It's hard, of course, to stay off your feet when you have things to do. So, to treat plantar fasciitis, DiGiovanni recommends taking it easy until the initial inflammation subsides, icing the sore area for 20 minutes, three or four times a day, and performing exercises to stretch the Achilles tendon in the back of the lower leg and plantar fascia, or the connective tissue that supports the arch of the foot.
The stretches should be performed before stepping out of bed in the morning and before taking a first step after being inactive for awhile. The stretches should be repeated four or five times per day for the first month, and then as needed, DiGiovanni explained. Also stretch the Achilles tendon twice a day, morning and evening.
Other options include over-the-counter anti-inflammatory medicine, over-the-counter soft arch supports, supportive shoes with shock-absorbing soles or taping the foot to support the arch.
By taking these steps, about 90 percent of people with plantar fasciitis see significant improvements within two months, DiGiovanni said.
If the pain continues or gets worse, orthopedic surgeons often suggest heel injections with steroidal anti-inflammatory medications, walking casts or positional splints.
More information
The American Academy of Orthopaedic Surgeons has more about plantar fasciitis.
Source: HealthDay
​