Hundreds of Genes May Influence Your Height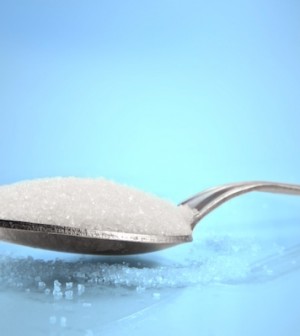 FRIDAY, Oct. 1Height is determined not by a single "short" or "tall" gene but by many genes working in concert, says an international team of scientists that has identified hundreds of height-influencing genes.
"While we haven't explained all of the heritability of height with this study, we have confidence that these genes play a role in height and now can begin to learn about the pathways in which these genes play a role," study co-author Dr. Karen L. Mohlke, an associate professor of genetics in the University of North Carolina's school of medicine, explained in a news release.
Mohlke and her colleagues present their research, which was funded by the National Institutes of Health, in the Sept. 29 issue of Nature.
A team composed of scientists from dozens of countries analyzed genetic data concerning about 200,000 men and women drawn from 46 height studies.
The authors identified 180 different gene regions that appear to influence height.
"These common gene variants could explain as much as sixteen percent of the variation in height," study co-author Kari North, an associate professor of epidemiology in the UNC Gillings School of Global Public Health, said in the same release.
Down the road, the ongoing effort will look for more genetic roots for height variation, including rare mutations that might have an influence.
"This work is giving the field important insights into skeletal growth, height and growth defects," said Mohlke. "And it is also showing us how similar approaches can be taken to look for genes underlying other common traits and diseases relevant to body size, like type 2 diabetes."
More information
For more on genetics, visit the U.S. National Library of Medicine.
Source: HealthDay
​