Health Tip: Does Your Child Need Braces?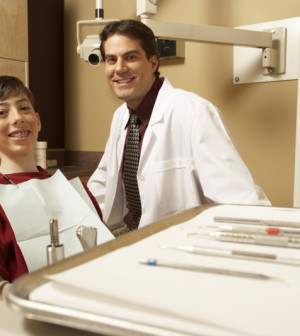 A child's smile is always adorable, but braces may be needed to straighten that smile and resolve problems with the pearly whites.
The Nemours Foundation says braces can help treat:
Crooked or twisted teeth.
Teeth that overlap each other.
Teeth that are crowded into a mouth that appears too small.
Cases where the upper and lower jaw aren't the same size, causing an overbite or underbite.
Source: HealthDay
​