Cystic Fibrosis Flare-Ups May Be Treated Equally Well at Home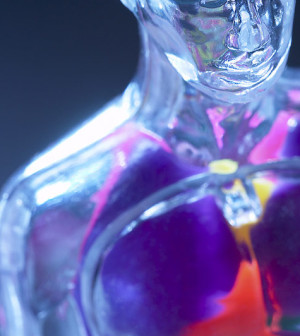 WEDNESDAY, July 14Care at home or in the hospital is equally effective for cystic fibrosis patients recovering from respiratory flare-ups, a new study finds.
The research also found that longer treatment with antibiotics doesn't appear to offer any additional benefits compared to shorter-term treatment.
Johns Hopkins University researchers analyzed data from more than 1,500 cystic fibrosis (CF) patients. They found that respiratory exacerbations were often followed by long-term decline in lung function, regardless of whether patients were given antibiotics while in the hospital or at home.
"Intravenous antibiotic therapy for CF respiratory exacerbations administered in the hospital and in the home may be equivalent in terms of long-term [lung function] change and interval between courses of antibiotics," study author Dr. J. Michael Collaco said in a Hopkins news release.
"Furthermore, we found that, based on improvement of [lung function], optimal duration of therapy may be seven to 10 days, as opposed to between 10 and 21 days, as is seen in current practice," he added.
The study was released online ahead of publication in an upcoming print issue of the American Journal of Respiratory and Critical Care Medicine.
"Ultimately, given the decline in baseline [lung function] after an exacerbation, preventing exacerbations may be more important than the approach taken to treat the exacerbation," Collaco stressed. "Taken together, our findings underscore the CF community's need for determining an optimal approach to the treatment of pulmonary exacerbations. Large prospective studies are needed to answer these essential questions for CF respiratory management."
More information
The U.S. National Heart, Lung, and Blood Institute has more about cystic fibrosis.
Source: HealthDay
​