Use of Long-Term Acute Care Hospitalization Growing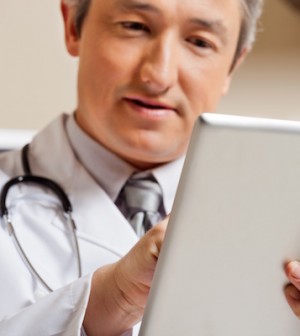 TUESDAY, June 8An increasing number of elderly Americans are being admitted to long-term acute care hospitals after they've been treated for a critical illness, a new study has found.
Researchers analyzed Medicare data from 1997 to 2006. During that time, the number of long-term acute care hospitals doubled from 192 to 408, the percentage of Medicare patients who were transferred to a long-term acute care hospital after a critical illness tripled from 0.7 percent of patients to 2.5 percent of patients, total associated costs increased from $484 million to $1.325 billion, and the one-year survival for these patients was poor.
"Over time, transferred patients had higher numbers of [co-existing illnesses] [5.0 in 1997-2000 versus 5.8 in 2004-2006] and were more likely to receive mechanical ventilation at the long-term acute care hospital [16.4 percent in 1997-2000 vs. 29.8 percent in 2004-2006]," wrote study author Dr. Jeremy M. Kahn, of the University of Pennsylvania in Philadelphia, and colleagues.
The rates of death within one year of long-term acute care hospital admission were high throughout the entire study period: 50.7 percent in 1997-2000 and 52.2 percent in 2004-2006, the authors pointed out.
"The clinical and economic burden of patients with chronic critical illness is significant and likely to expand with the aging of the population and advances in critical care that increase patient survival. Long-term outcomes of the chronically critically ill are poor, with substantial need for new approaches to their care. We demonstrate that long-term acute care hospitals play an increasingly important role in patients with chronic critical illness, despite scant data to guide decision making about transfer or inform policy decisions about whether to support or restrict this rapidly growing cost center," Kahn and colleagues wrote in the June 9 issue of the Journal of the American Medical Association.
"Our results underscore the capability of the medical system to adopt new organizational innovations and highlight the need for a diverse program of comparative effectiveness research to determine the optimal organization of care for patients recovering from critical illness, including the best way to maximize survival and control costs for this high-risk patient group," the researchers concluded.
More information
The U.S. Office of Disease Prevention and Health Promotion offers tips on how to protect your health as you age.
Source: HealthDay
​