When Mom Is Abused, Child's Obesity Risk May Rise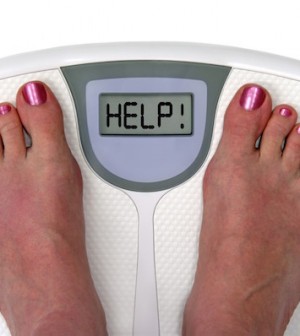 TUESDAY, June 8Children of abused women are at increased risk of being obese by age 5, new research suggests.
The study included almost 1,600 children born between 1998 and 2000. Their mothers were interviewed when the children were born and again after one-, three- and five years of age. Height and weight measurements were taken when the children were 3 and 5 years old.
Some form of intimate partner violence was reported by more than 49 percent of the women and 16.5 percent of the children were obese by age 5, the researchers found. Children whose mothers were victims of abuse were more likely to be obese by age 5 than children of mothers who didn't experience such violence. The link between obesity and an abused mother was stronger in girls than in boys, and also among children whose mothers said they lived in unsafe neighborhoods.
There may be a number of reasons for this association, the study authors noted in their report, which is published in the June issue of the journal Archives of Pediatrics & Adolescent Medicine.
"First, if intimate partner violence influences maternal responsiveness to the socioemotional needs of the child, then feeding practices may be influenced," wrote Dr. Renee Boynton-Jarrett, of the Boston University School of Medicine, and colleagues. "Second, witnessing family violence may be associated with emotional distress and emotion-focused coping using food to self-soothe and address negative emotions."
It's also possible that early-childhood disruption of the body's neuroendocrine system, which affects hormones and the nervous system, could increase the risk for disordered eating and changes in how the body stores and distributes fat, the study authors suggested.
"Medical and public health practitioners must consider the impact of family violence on obesity risk when designing and implementing primary obesity prevention interventions," the researchers concluded.
"Interventions to prevent intimate partner violence, particularly those aimed at educating adolescents about healthy relationships prior to childbearing, may play a crucial role in prevention of early childhood obesity. Moreover, interventions aimed at improving neighborhood safety may have a benefit on reducing obesity risk, even among those exposed to family violence," the authors wrote.
More information
The American Psychiatric Association has more about domestic violence.
Source: HealthDay
​