Officials See Uptick in H1N1 Swine Flu Cases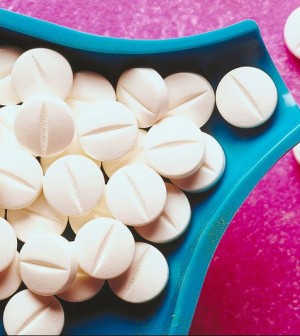 MONDAY, March 29The H1N1 swine flu virus is still circulating in the United States, and health officials have noted a troubling uptick in the number of cases in several southeastern states, particularly Georgia, in recent weeks, U.S. health experts said Monday.
"We are continuing to see people with serious illness from H1N1 pandemic virus, especially in some of the southeastern states," Dr. Anne Schuchat, director of the National Center for Immunization and Respiratory Diseases, said during an afternoon press conference. "Although disease rates are much lower on average around the country than last fall, H1N1 is still circulating and people continue to become ill and be hospitalized and to die from this virus."
Most concerning is the unexpected surge in flu activity in the Southeast. Georgia saw 40 hospitalizations last week alone, as well as increases during the three weeks before that, Schuchat said.
"Georgia has seen more laboratory-confirmed influenza-related hospitalizations than at any time since October and the data suggest that the increase in hospitalizations is caused by H1N1, not by other seasonal influenza viruses," she said.
In addition to Georgia, regional H1N1 flu activity has been reported in Alabama and South Carolina, while local activity is being reported in Arkansas, Louisiana, Mississippi, North Carolina, Tennessee, Virginia and, further west, New Mexico and Hawaii. Puerto Rico is also reporting local outbreaks, she said.
Schuchat said she could not predict if other states would see a similar surge in H1N1 activity in the coming weeks, but she said she could not rule out a resurgence of the disease.
"It's too early to say we're not going to see increases in other areas," she said. "But we're worried that we'll see additional cases happening day in and day out in people who thought there was no more risk."
Most of the recent hospitalizations have involved adults with chronic health conditions that put them at higher risk of severe illness. Ninety percent of the 12,000 deaths in the United States have occurred in individuals under the age of 65, about five times the death rate seen in this age group with the seasonal flu. Most of those hospitalized had not been vaccinated, Schuchat said.
On the hopeful front, there's no evidence that the H1N1 strain has mutated since it first appeared last spring. And, so far, this flu has spread easily but has not been as virulent as most seasonal flu viruses, she said.
U.S. Surgeon General Dr. Regina Benjamin said that approximately 60 million Americans have been infected with the H1N1 virus and 256,000 people have been hospitalized. There have been close to 12,000 deaths from the virus which, while notable, is still far less than the 36,000 usually reported from the seasonal flu each year.
By contrast, seasonal flu activity this year has been virtually non-existent, Schuchat said. "We have not seen seasonal flu at all even into this week, late March," she said.
U.S. health authorities are urging people — especially adults with chronic health conditions such as asthma, diabetes and heart disease — to get vaccinated.
"The vaccination is the single most important protection against H1N1," Benjamin said at the news conference.
The nation now has 120 million doses of the H1N1 vaccine, so there should be no long lines for people opting to get vaccinated.
Next year's flu vaccine will include three strains of influenza virus, including H1N1, said Schuchat.
"We think it's important to reduce the risk next year by getting trivalent vaccine and getting the H1N1 vaccine now to protect you in the months ahead until the trivalent vaccine becomes available," she said.
More information
For more on H1N1 flu, visit the U.S. Centers for Disease Control and Prevention.
Source: HealthDay
​