Handgrip Strength Helps Predict Death Risk in Elderly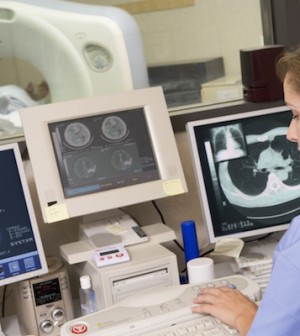 MONDAY, Feb. 8Decreased handgrip strength in the elderly is associated with increased risk of death, researchers say.
In a new study, handgrip strength was measured at age 85 and again at age 89 in a group of 555 participants in the Netherlands. The researchers found that low handgrip strength at 85 and 89 years, and a greater decline in strength over time, was associated with increased risk of death from all causes. They also concluded that the association between handgrip strength and risk of death increases as people age.
The reasons for the link between muscle strength and risk of death aren't clear, said Dr. Carolina Ling, of the department of gerontology and geriatrics at Leiden University Medical Center, and colleagues. The researchers weren't able to determine if muscle strength has a direct effect on death risk or if it's associated with other factors that ultimately lead to death.
Assessing handgrip strength can help doctors identify elderly people at risk and improve their chances of survival by taking measures to maintain muscle strength, the researchers concluded.
The findings were released online Feb. 8 in the Canadian Medical Association Journal.
"Handgrip strength is an easy measurement for clinicians to obtain," Dr. Allen Huang, a geriatrician at McGill University Health Centre in Montreal, Canada, wrote in an accompanying editorial. "Handgrip dynamometers, though not commonly found in physicians' offices, are simple, low-maintenance devices."
More information
The U.S. Centers for Disease Control and Prevention has more about strength training for older adults.
Source: HealthDay
​