Nearly 1 in 5 W.Va. 5th Graders May Have High Blood Pressure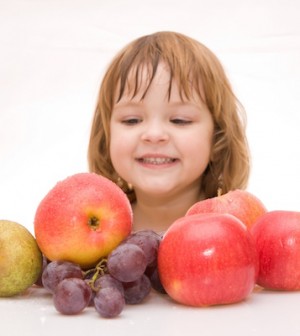 WEDNESDAY, Oct. 13Almost 20 percent of fifth graders in West Virginia may have elevated blood pressure, according to new research from an ongoing study identifying heart disease risk factors.
"The real thrust of this research is trying to get some attention on the fact that we need to screen for hypertension [high blood pressure] in children. And, while one reading done at school isn't diagnostic, the school nurse can record that information and send it home for the parents to follow-up with their child's physician," said study author Valerie E. Minor, associate director of surveillance of the CARDIAC (Coronary Artery Risk Detection in Appalachian Communities) project and an associate professor of nursing at Alderson-Broaddus College in Philippi, W.Va.
Minor is scheduled to present the findings Wednesday at the American Heart Association's High Blood Pressure Research 2010 Scientific Sessions in Washington, D.C.
The CARDIAC project was started because West Virginia has a significantly higher age-adjusted rate of death from heart disease than the national average — 21 percent higher, according to Minor's presentation.
Risk factors for heart disease, such as high blood pressure and high cholesterol, have their roots in childhood, but there are no universal population-based screenings for blood pressure levels in children.
For the CARDIAC study, West Virginia schools conducted blood pressure screenings on more than 62,000 fifth graders. In that group, 12,245 had blood pressure readings above the 95th percentile for their height and gender.
Youngsters carrying extra weight fared the worst. The rate of blood pressure readings above the 95th percentile in normal weight children was 12 percent, said Minor. But, for overweight children, the rate was 19 percent. In obese children, it was almost 33 percent, said Minor.
"These numbers are so significant that we're really concerned about this," said Minor, but she added that the study's findings need to be validated by another study and in different populations. West Virginia's population tends to be heavier than that of many other U.S. states, but Minor said other studies looking at the rate of high blood pressure in children usually found levels close to what was seen here.
Screening children for high blood pressure is more difficult than screening adults, Minor added. "In children, you have to listen to sounds and changes in the blood pressure as well, and age, gender and size matter. The results have to be put into a percentile. Blood pressure readings aren't the same in children as they are in adults," she said.
The current study also identified several hurdles to getting accurate blood pressure readings in schools, including a need for qualified personnel to do the screenings. Scheduling testing in the school day and quieting children down beforehand to get a truer reading are challenges as well, the researchers found.
The researchers also discovered that there aren't really blood pressure cuffs made for overweight children, Minor said. A cuff made for adults is too long from shoulder to elbow, while a standard child-size cuff doesn't fit properly around the arm. Minor said she had a hard time finding the right cuff, and she expects that other health care providers will as well.
Dr. Michael Moritz, clinical director of pediatric nephrology at Children's Hospital of Pittsburgh, agreed with Minor that one school-based screening can't diagnose high blood pressure in children.
"Hypertension is a dynamic variable. To really determine what hypertension is, it needs to be checked on three separate occasions," said Moritz.
"Nonetheless, this widespread screening showed a significant number of children with elevated blood pressure. And, when blood pressure is high, cardiac morbidity goes up. This study sends a message that as a community and as a society we need to get more serious about healthy eating and lifestyle changes, like changing sedentary lifestyles," he said.
"It's difficult and, unfortunately, there's no silver bullet, but we need to take charge of our own lifestyles and our children's to teach them healthy ways," said Minor.
More information
To read more about high blood pressure in children, visit the American Heart Association.
Source: HealthDay
​