End-of-life Care for Heart Failure Patients Changing: Study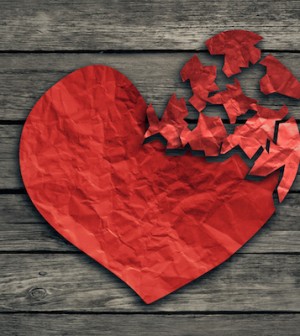 MONDAY, Oct. 11End-of-life care for heart failure patients is becoming more expensive, but hospice and outpatient services show potential for reducing those costs, American and Canadian researchers report.
In one study, a team at the Duke Clinical Research Institute in Durham, N.C., analyzed data from 229,543 Medicare beneficiaries with heart failure who died between 2000 and 2007. About 80 percent of the patients were hospitalized in their last six months of life.
Between 2000 and 2007, the average number of days that heart failure patients spent in an intensive care unit increased from 3.5 to 4.6 and hospice use increased from 19 percent to nearly 40 percent of patients. The unadjusted average cost to Medicare per patient increased 26 percent, from $28,766 to $36,216. After the researchers adjusted for age, sex, race, co-occurring medical conditions and regional variations, the cost increase was 11 percent.
Patients with kidney disease and lung disease, as well as black patients, tended to have higher costs, while older patients were more likely to have lower costs.
The increased use of hospice care marks a substantial shift in end-of-life care for patients with heart failure, which is responsible for one of every eight deaths in the United States, the researchers noted.
"Some studies have found hospice care to be more cost-effective than non-hospice care, but we did not observe lower use of other services as the use of hospice increased," they wrote. "Rates of inpatient hospitalization remained high, suggesting that the potential for hospice to prevent costly hospitalization has yet to be fully realized."
In the second study, University of Alberta researchers analyzed data from 33,144 heart failure patients in Canada who died between 2000 and 2006. During that time, there was a decrease in the rate of hospitalization during the last six months of life (from 84 percent to 76 percent) and in the rate of in-hospital deaths (60 percent to 54 percent).
At the same time, there was an increase in the number of patients who received outpatient care in the last six months of life (52.8 percent to 69.8 percent) and in the average number of visits among those receiving outpatient care (6.4 percent to 7.7 percent).
In 2006, the average cost of end-of-life care for a heart failure patient was $27,983 in Canadian dollars. The average cost of care during the last six months of life for patients who died in hospital was more than double that of patients who died elsewhere — $38,279 vs. $15,905.
"The substantial impact of location of death on costs can be illustrated as follows: reducing the number of hospital deaths by 10 percent in 2006 would have saved the health care system approximately $11 million (486 patients multiplied by mean cost savings of $22,374 per patient)," the researchers wrote.
"Increasing the availability of alternative venues of care, such as long-term care and home care, may be effective in further reducing hospitalizations and containing costs," they concluded.
The studies appear online Oct. 11 in the Archives of Internal Medicine.
More information
The American Heart Association has more about heart failure.
Source: HealthDay
​