Dim Light at Night Linked to Weight Gain in Mice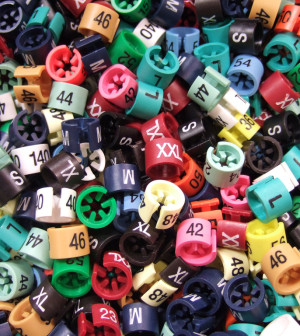 MONDAY, Oct. 11Constant exposure to light at night may be linked to an increased risk for weight gain, according to a new animal study.
Ohio State University researchers found that mice exposed to dim light at night for eight weeks gained about 50 percent more weight than mice that were kept on a standard light-dark cycle.
"Although there were no differences in activity levels or daily consumption of food, the mice that lived with light at night were getting fatter than the others," lead author Laura Fonken, a doctoral student in neuroscience, said in a university news release.
The mice exposed to light at night didn't eat more than other mice. However, compared to mice on a standard light-dark cycle, they did eat substantially more food during daylight hours, when they would not normally eat, according to Fonken and her colleagues at OSU and the University of Haifa in Israel.
"Something about light at night was making the mice in our study want to eat at the wrong times to properly metabolize their food," study co-author Randy Nelson, an OSU professor of neuroscience and psychology, said in the news release.
The researchers also exposed a third set of mice to constant light at night, and that group also gained more weight compared to mice on a standard dark-light cycle. However, the dim light was more comparable to lights that humans use at night, they noted.
Light at night could disrupt levels of the hormone melatonin (which is involved in metabolism) and expression of clock genes that help control when animals feed and when they are active, the researchers said.
Many experiments in animals do not pan out in humans. However, if the findings are confirmed in people, it would suggest that late-night eating may be a specific risk factor for obesity, Nelson said.
The study suggests that people who tend to eat at night while watching TV or working on a computer may be at risk of gaining weight for reasons other than sedentary behavior, he added.
The study appears online Oct. 11 in the journal Proceedings of the National Academy of Sciences.
More information
The U.S. National Heart, Lung, and Blood Institute offers weight control advice.
Source: HealthDay
​