'Third-Hand Smoke' Could Be Troublesome, Too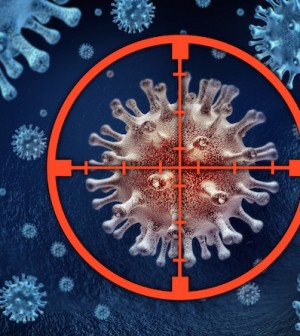 MONDAY, Feb. 8Tobacco smoke residue found on indoor surfaces — so-called "third-hand smoke" — can interact with airborne compounds to form new, potentially cancer-causing substances, research suggests.
Details about the potential role such third-hand smoke might play and what health concerns it might create remain unclear, however, awaiting further study.
"We're talking here about compounds that were not originally emitted by cigarettes but that may form indoors as a result of the residue that settles indoors, after smoking, which then mixes with indoor chemistry," explained Hugo Destaillats, a chemist in the indoor environment department of Berkeley National Laboratory in California and a co-author of the study.
"It's this third-hand smoke residue that is the source of the smells that we all easily perceive in a room or a car where cigarettes have been smoked, as a consequence of such places being coated with cigarette emissions," he said. "And we found that such emissions do give rise to new pollutants when they react with non-cigarette compounds found indoors."
The findings are published in the Feb. 8 online edition of the Proceedings of the National Academy of Sciences.
According to the American Cancer Society, "third-hand smoke" is a term that is sometimes used to refer to the post-smoking toxic residue left behind to float in the air and settle on surfaces once the obvious indications of smoking have dissipated.
Because third-hand smoke is a relatively new field of research, it's not certain how exposure might translate into cancer risk, the society says, although it suggests that risk would most likely pale when compared with hazards already linked to second-hand smoke exposure.
However, Destaillats and his team noted that non-smokers — and infants, in particular — could face health risks from inhaling smoke-related residue through contact with contaminated surfaces and dust.
The researchers tested what occurred when residual nicotine from tobacco smoke came into contact with nitrous acid (HONO), a compound typically found in indoor environments.
Besides high-tech lab testing, they also examined the surface of a stainless-steel glove compartment (and its cellulose-based substructure) in a light-duty pickup truck routinely used by a heavy smoker. During the three days of testing, 34 cigarettes were smoked inside the truck.
The researchers found that nicotine and HONO did interact, giving rise to the development of compounds known as tobacco-specific nitrosamines. These compounds, they said, are designated carcinogens that have been shown to cause mutations in animals.
They also found that more than half of the nitrosamines that had formed in the study's testing environments endured for more than two hours after all cigarette smoke had dispersed.
Destaillats stressed that beyond proving that such compounds form in reaction to third-hand smoke, the research team could not say what health impact the compounds might or might not have on people exposed to them.
"We did not measure that. That is beyond our study," Destaillats said. "Of course, I would certainly hope that other scientists and public health toxicologists would take a look at this process and consider these new pollutants that have been overlooked before."
Thomas J. Glynn, director of cancer science and trends for the American Cancer Society, described inquiry into the potential hazards of third-hand smoke as the "next logical step in the exploration of what cigarette smoke does to you."
"We've known for at least 50 years, if not more, that first-hand smoke can make you sick and can kill you," he said, noting that each year cigarettes kill more than 400,000 Americans and 5 million people worldwide. "It was in the 1980s that we began understanding the effects of second-hand smoke. And the idea of third-hand smoke has been around for the past decade but only recently assigned a name. And now the research is beginning to look at not only the fact that it exists, but what are the health effects going to be."
The notion that smoke residue would interact with common indoor chemicals to give rise to a third tier of carcinogenic compounds has "biological plausibility," Glynn said. Such a post-smoking cocktail, he said, could ultimately include chemicals found in lighter fluid, paint thinners and car exhaust as well as radioactive substances and chemical weaponry.
"But we don't really know yet for sure," he cautioned. "It's still open to question. We can't yet say what finally falls on the furniture and the rugs and the car runners. But there's every reason to expect that third-hand smoke would contain such chemicals."
The American Cancer Society, he said, "certainly applauds any research that explores what could end up being a significant hazard to one's health."
More information
The American Cancer Society has answers to questions about smoking, tobacco and health.
Source: HealthDay
​