Seaweed May Help Treat Lymphoma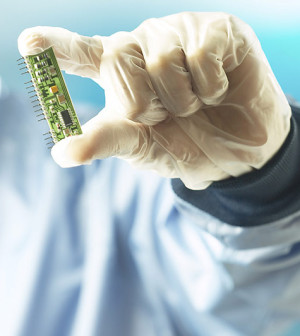 THURSDAY, March 11Seaweed extract has the potential to become a treatment for the immune system cancer known as lymphoma, according to the results of preliminary research.
In the study, researchers experimented with compounds derived from seaweed and used them to treat the types of lymphoma that are classified as being in the B-cell group.
"Some forms of B-cell lymphoma are especially resistant to standard treatment, and thus new therapies are needed," Mohammad Irhimeh, assistant professor of hematology/oncology and stem cells at the Hashemite University in Jordan, said in a news release from the American Association for Cancer Research.
Scientists had previously reported that a compound called fucoidan, found in seaweed, appears to kill tumor cells in mice and human cells.
In the new study, Irhimeh and his colleagues tested human lymphoma cells with a type of seaweed extract that is sold commercially. They found that it inhibited growth of cancerous cells but did not affect healthy cells.
The findings were to be presented March 11 at the American Association for Cancer Research's Dead Sea International Conference on Advances in Cancer Research, held in Jordan.
More information
The U.S. National Cancer Institute has more on non-Hodgkin's lymphoma.
Source: HealthDay
​