Health Highlights: March 11, 2010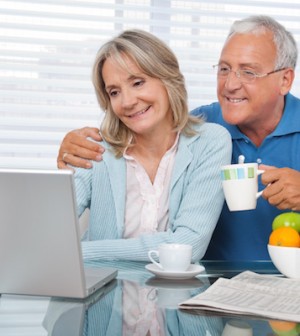 Here are some of the latest health and medical news developments, compiled by the editors of HealthDay:
Men Feel Less Guilt Than Women
Women experience more guilt than men, according to a Spanish study that included 360 men and women from three age groups.
The participants were given a number of potentially guilt-inducing scenarios and asked to describe how they would feel in each situation, MSNBC.com reported.
Based on the responses, the researchers at the University of the Basque Country concluded that "habitual guilt (a kind of internalized feeling of guilt) was more intense in women than in men in all three age groups studied."
Interpersonal guilt (related to how our action or inaction affects others) was "significantly more intense in women than in men in the adolescent group, and in the 25-33 age group, the pattern of results was similar."
Older men and older women had similar levels of interpersonal guilt, MSNBC.com reported.
"This study highlights the need for educational practices and socializing agents to reduce the tendency towards anxious-aggressive guilt in women, and to promote interpersonal sensitivity in men," the researchers concluded.
The study appeared in a recent issue of The Spanish Journal of Psychology.
—–
More Food Products Added to Recall List
About 1.7 million pounds of ready-to-eat beef taquito and chicken quesadilla products and 115,700 pounds of Tornados Ranchero Beef & Cheese roll-ups from Texas-based Ruiz Foods have been added to a recall of food products that contain a flavoring ingredient possibly contaminated with salmonella.
The ingredient — hydrolyzed vegetable protein (HVP) — was made by Basic Food Flavors of Las Vegas. On March 4, the company announced a recall of its entire production of HVP dating to Feb. 17, 2009, USA Today reported.
The U.S. Food and Drug Administration is continuously updating the list of recalled foods that contain the ingredient. To date, the list contains 105 products, including gravy mixes, snacks, soups, bouillons, dip mixes, salad dressings and ready-to-eat foods.
An FDA inspection report released this week said that Basic Food Flavors knew about salmonella contamination at its plant as early as Jan. 21, but continued to distribute HVP paste and powder products until Feb. 15, USA Today reported.
The FDA says there have been no illnesses associated with food products containing the recalled HVP.
—–
Grocery Store Shopper Cards Used to Identify Salmonella Source
For the first time in a food safety investigation, U.S. officials used grocery store shopper cards to trace the source of a salmonella outbreak that has sickened at least 245 people in 44 states.
The U.S. Centers for Disease Control and Prevention investigators got permission from patients to use their shopper cards to track their food purchases. Using this information, the CDC team was led to salami made by a Rhode Island company and then determined that pepper used to season the meat was the source of the salmonella, the Associated Press reported.
This is the first time that data compiled by supermarket chains were successfully used by the CDC to pinpoint the source of a foodborne illness outbreak.
"It was really exciting. It was a break in the investigation for sure," CDC epidemiologist Casey Barton Behravesh told the AP.
—–
FDA Reviews Safety of Bone-Building Drugs
A safety review will examine whether bone-building drugs called bisphosphonates increase the risk of femur (thigh bone) fractures, the U.S. Food and Drug Administration said Wednesday.
Bisphosphonates, which include drugs such as Boniva and Fosamax, are designed to increase bone mass and are commonly prescribed to treat osteoporosis.
The FDA said it's looking at reports that some patients who take the drugs for several years are at increased risk for atypical subtrochanteric femur fractures (fractures in the femur just below the hip joint), said the Wall Street Journal.
People currently taking bisphosphonates shouldn't stop taking them, but should consult a doctor if they develop new hip or thigh pain, the FDA said.
Using bisphosphonates for four or more years may affect bone quality and increase risk of femur fractures, according to two studies presented Wednesday at the annual meeting of the American Academy of Orthopaedic Surgeons, the Wall Street Journal reported.
​