Rituxan Approved for Chronic Lymphocytic Leukemia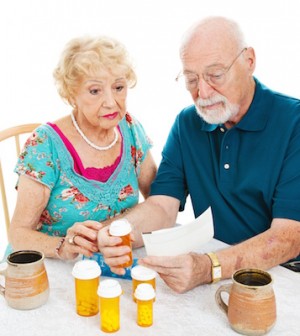 FRIDAY, Feb. 19Rituxan (rituximab) has been approved by the U.S. Food and Drug Administration to treat a slowly progressing form of blood and bone marrow cancer known as chronic lymphocytic leukemia (CLL), the agency said in a press release.
The disease mostly affects people 50 and older. It's diagnosed in some 16,000 people each year, causing about 4,400 deaths, the FDA said.
Rituxan binds to the surface of cancer cells, making it easier for the immune system to attack the cancer. The drug was approved for people with CLL who are starting chemotherapy and for those who haven't responded to other anti-cancer drugs. It's administered with two other chemotherapy medications, fludarabine and cyclophosphamide.
In a study of 817 people who hadn't been treated previously with chemotherapy, survival without progression of cancer was eight months longer among those given Rituxan and chemotherapy that among those who had chemotherapy alone, the FDA said.
The drug's label, however, carries a "boxed warning" of increased risk of an infusion reaction — resembling an allergic reaction — which could cause symptoms including hives, fever, nausea, chills and low blood pressure, the agency said.
The warning also mentions potential adverse reactions including skin sores or rashes, an often-fatal brain infection called progressive multifocal leukoencephalopathy (PML), and a syndrome that could damage the kidneys that's caused when rapidly-dying cancer cells release toxins into the bloodstream.
Rituxan is produced by San Francisco-based Genentech, a unit of Roche Group.
More information
The FDA has more about this approval.
Source: HealthDay
​