Older Americans Sicker Than British Peers…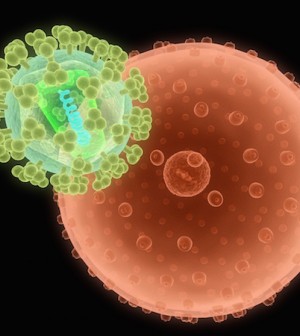 THURSDAY, Nov. 4New research suggests that middle-aged and older white Americans are sicker than their counterparts in the United Kingdom but they still manage to live as long as the Brits, thanks to doctors and drugs.
"Americans are taking worse care of themselves but getting better care from the health-care system," explained study co-author James P. Smith, a senior economist at the Rand Corp. "My fear is that unless we are able to improve ourselves in terms of sickness, making up for this with good medical care will be harder and harder to sustain in the future."
The study compared British people to Americans because complete statistics were available for both countries, Smith said. The researchers left out big chunks of the population, however: they didn't include immigrants in the United Kingdom or Latinos and blacks in the United States.
"We did so to eliminate the possibility that minorities in both countries could be causing the health differences," Smith explained.
The researchers looked specifically at the people in the 55-to-64 and 70-to-80 age groups during the years 2002 to 2006, and found that Americans are at higher risk of a disease or condition — such as high-blood pressure, heart disease, chronic lung diseases and cancer — or developing one.
"There are about 56 million Americans over age 60. If we had the English rate of cancer instead of the American rate, there would be 4 million fewer Americans over age 60 with cancer," Smith said. "Similarly, if we had the English rate of diabetes instead of the American rate, there would be 3.5 million fewer Americans over age 60 with diabetes. In both cases, that would cut the numbers almost in half."
Even so, the American and British people studied were about as likely to die at the same stage in their lives, with a slightly higher rate among the British aged 65 and older.
The results may surprise Americans, Smith said. "Most Americans would think that we should be healthier than the English since they smoke a lot, drink more than we do and their diets don't sound so healthy. Think of the English breakfast for example. The fact that it is not true is a real wake-up call."
The researchers reported their findings Nov. 4 in the journal Demography.
The findings suggest that the American health-care system is having trouble with disease prevention, said epidemiologist David Rehkopf.
"The better care that Americans get from their health-care system occurs very late in the disease process," said Rehkopf, an assistant professor of epidemiology and biostatistics at the University of California, San Francisco. "This does have an important benefit for reducing mortality."
"However," he added, "because less focus is put on prevention, we have to live and manage chronic disease and illness for long periods of time. The findings suggest that the main deficiencies in the U.S. health system may be in preventing disease from occurring. This is important to begin to address if people want to also live disease-free, rather than just longer."
More information
For more on healthy aging, visit the U.S. Centers for Disease Control and Prevention.
Source: HealthDay
​