Dolphins May Warn of Health Risks in Humans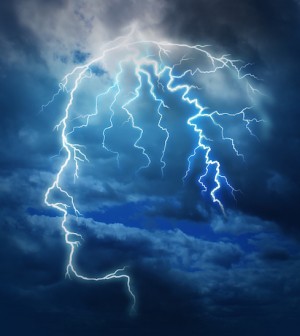 FRIDAY, Feb. 19Scientists report that dolphins suffer from diseases similar to those found in humans, and the mammals' experiences could shed light on the effects that contaminated water and seafood have on people.
"Dolphins and humans are both mammals, and their diet includes much of the same seafood that we consume," Carolyn Sotka of the U.S. National Oceanic and Atmospheric Administration's Human Health Initiative said in an agency news release. "Unlike us, however, they are exposed to potential ocean health threats such as toxic algae or poor water quality 24 hours a day."
"Our ecological and physiological similarities make dolphins an important 'sentinel species' to not only warn us of health risks but also provide insight into how our health can benefit from new medical discoveries," Sotka said. She was scheduled to lead a session on dolphin health Thursday in San Diego at the annual meeting of the American Association for the Advancement of Science.
Other recent findings about dolphin health to be discussed at the session include:
Bottlenose dolphins off the coast of Georgia have been found to have the highest levels of contaminants known as polychlorinated biphenyls (PCBs) ever detected in marine animals. It's possible that the PCBs could be weakening the immune systems of the dolphins, scientists say.
Bottlenose dolphins may become the first natural animal model for type II diabetes, according to researchers from the National Marine Mammal Foundation. Not only have dolphins developed similar mechanisms to handle sugar, but a diabetes-like state in dolphins also appears to progress to insulin resistance, iron overload and kidney stones, as it can in humans.
Researchers from the Marine Animal Disease Lab at the University of Florida have found at least new 50 viruses in dolphins, most of which had not been found previously in any marine mammals. This has provided insight into how viruses infect land animals and humans and could help prevent disease outbreaks, the researchers said. For example, papilloma virus, which is known as HPV in humans and can lead to cervical cancer, appears to lead to genital warts but not cancer in dolphins
More information
Hawaii Pacific University has more about bottlenose dolphins.
Source: HealthDay
​