Cancer Patients' Secondary Symptoms Need Attention: Study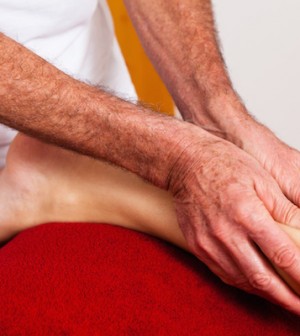 MONDAY, Oct. 11Many cancer patients with pain or depression also experience physical symptoms, such as fatigue, dry mouth and nausea, that can cause disability, a new study shows.
Doctors need to recognize and treat these symptoms in order to improve quality of life for cancer patients, said Dr. Kurt Kroenke, of the Richard Roudebush VA Medical Center, Indiana University, and Regenstrief Institute Inc. in Indianapolis, and colleagues.
They analyzed data from 405 cancer patients who had either pain or depression and found that all the patients had at least one of 22 physical symptoms examined in the study. More than half of patients reported 15 of the 22 symptoms.
The most common symptoms were fatigue (97.5 percent), difficulty sleeping (about 79 percent), pain in limbs or joints (78 percent), back pain (nearly 75 percent) and memory problems (72 percent).
The patients also reported an average of almost 17 disability days in the previous four weeks, including 5.7 days in bed and 11.2 days where they reduced their activity by 50 percent or more.
Thirty-two percent of patients reported three to five outpatient visits in the previous three months; 28 percent had six to 10 visits, and 26 percent had more than 10 visits. Thirty-eight percent were hospitalized at least once, and one-third visited the emergency department one or more times.
The findings are published Oct. 11 in the journal Archives of Internal Medicine.
"This study strengthens the case for improving the recognition and treatment of somatic symptoms in patients with cancer," the researchers said in a news release from the journal publisher.
"Given the strong association with disability and the high prevalence of many types of symptoms, recognizing and managing [physical] symptoms may be important in improving quality of life and functional status regardless of type or phase of cancer," they concluded.
More information
The U.S. National Cancer Institute has more about cancer patients and fatigue.
Source: HealthDay
​