Advance Toward Test for Aggressive Prostate Cancer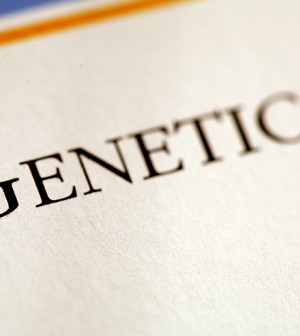 MONDAY, Feb. 15Harvard researchers report what they say is a major advance toward the long-sought goal of a genetic test that can distinguish between aggressive prostate cancers that require urgent treatment and slow-growing tumors that can safely be left alone.
Today, many men diagnosed with prostate cancer are treated with radiation or chemotherapy even though most of those cancers will grow so slowly that they are not dangerous. It is the cancers that metastasize — spread outside the prostate gland — that typically are life-threatening.
"For the first time, we showed in a mouse model that when you take a gene out, you get metastasis and when you put it back in you don't get metastasis," said study author Karen Cichowski, an assistant professor of medicine in the division of genetics at Harvard's Brigham and Women's Hospital. "It looks like the entire pathway is driven by this one gene, the cascade that drives metastasis."
Studies of human prostate cancers have shown the same effect, she said: "We have looked at the genetic pathway in a large number of human tumors, and have found it to be deregulated in more advanced prostate cancers."
The finding could lead to better treatment of prostate cancer, because the molecule whose production is governed by the gene can be a target of drug therapy, Cichowski said.
The molecule, designated EZH2, is an enzyme, and "enzymes are always good potential therapeutic targets," she said. "Many companies are working to develop EZH2 inhibitors."
The Brigham and Women's program is one of a number being carried out in competitive fashion at several U.S. medical research centers. They are looking at a cluster of genes whose connection with prostate cancer was first described in 2002 by Jer-Tsong Hsieh, a professor of pathology and urology at the University of Texas Southwestern Medical Center at Dallas.
"We complement each other; our findings are very similar," Hsieh said of the Harvard work. "I am a cell biologist and look for the protein. She uses a genetic approach."
Hsieh's group has published several papers on the research, one as recent as last month. One current effort is to develop a chemical reagent that can detect the enzyme, he said.
Another researcher in prostate cancer genetics is Dr. Arul Chinnaiyan, a professor of pathology and urology at the University of Michigan.
The newly reported study "provides a nice mechanistic link as to why EZH2 leads to metastatic cancer," Chinnaiyan said. "It is exciting because there is a lot of interest in the biotechnology world in developing inhibitors of EZH2."
His laboratory is working on such inhibitors, Chinnaiyan added.
"Chinnaiyan showed that this gene for EZH2 is highly expressed in advanced prostate cancer," Cichowski said. "Hsieh showed that a second gene in this genetic pathway was a target of EZH2 and could be silenced by EZH2. It was one of 250 genes targeted by EZH2. We showed that in a mouse model the gene is the primary target of EZH2 in prostate cancer."
That gene, DAB2IP, is suppressed in human prostate cancer, and the degree of suppression correlates with the aggressiveness of a cancer, the journal report said.
"This is the first study to definitively show not only the gene but also the pathway that drives metastasis in prostate cancer," Cichowski said. "Now that we know this pathway, there are many ways to target it."
More information
Complete information about prostate cancer is provided by the U.S. National Cancer Institute.
Source: HealthDay
​