Information Gap Could Delay Lung Cancer Therapy in Blacks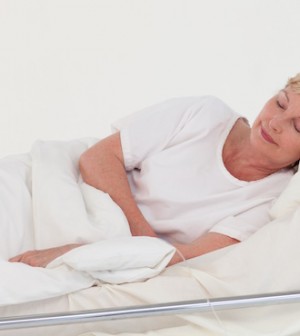 MONDAY, Feb. 22Black Americans are more likely than whites to have beliefs and perceptions about lung cancer that could interfere with prevention and treatment, new study findings suggest.
In the study, researchers analyzed the responses of 1,530 people who were asked questions related to lung cancer as part of the 2005 Health Information National Trends Survey.
The participants were asked if they agreed or disagreed with the following statements:
There's not much you can do to lower your chances of getting lung cancer
There are so many different recommendations about preventing lung cancer that it's hard to know which ones to follow
Lung cancer is often caused by a person's behavior or lifestyle
You are reluctant to get checked for lung cancer because you fear you may have it
Getting checked regularly increases chances of finding lung cancer when it is easy to treat
People with lung cancer have pain or other symptoms prior to diagnosis
The majority of participants, both black and white, did not believe they were at high risk for lung cancer, and many greatly overestimated the survival of lung cancer, the study found. But blacks were more likely than whites to feel there were too many recommendations for preventing lung cancer (53 percent versus 37 percent), more likely to be reluctant to be checked for lung cancer (22 versus 9 percent) and more likely to expect symptoms before a lung cancer diagnosis (51 versus 32 percent), the study noted.
In addition, blacks were less likely than whites to think that lung cancer is caused by behavior or lifestyle (73 percent versus 85 percent), the researchers found.
The findings suggest that health professionals need to do a better job of educating the public about lung cancer, concluded the researchers, led by Dr. Christopher Lathan of the Dana-Farber Cancer Institute in Boston.
The study was published online Feb. 22 in Cancer.
More information
The U.S. National Cancer Institute has more about lung cancer.
Source: HealthDay
​