New Anti-Clotting Drug Outperforms Plavix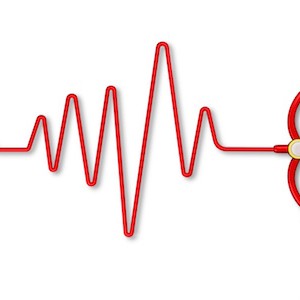 WEDNESDAY, Jan. 13A new clot-busting drug, Brilinta, may soon take the place of Plavix in treating patients with acute coronary syndrome, which includes angina and heart attack.
In a new trial, the upstart drug, ticagrelor (Brilinta) reduced the risk of second heart attacks and death without raising the risk of bleeding, as clopidogrel (Plavix) can do.
"For people with acute coronary syndrome, this very well may replace Plavix," said study author Dr. Christopher Cannon, a cardiologist with Brigham and Women's Hospital and an associate professor of medicine at Harvard Medical School, both in Boston. "This is pretty compelling evidence from this trial that ticagrelor is better without any increased risk of bleeding."
An accompanying editorial concurred, while also pointing out that, as always, a "personalized approach to drug selection should be used."
The study is published in the Jan. 14 online edition of The Lancet.
Approval for Brilinta from the U.S. Food and Drug Administration could come late this year, although it's difficult to predict the timing of such decisions, Cannon noted.
The study was funded by AstraZeneca, which makes Brilinta. Earlier results from the trial were presented at several major medical conferences last year. These published results seem to be the final step in solidifying the ascendancy of the new drug over the mainstay, Plavix.
Combined with other blood-thinning therapies now in the pipeline, these findings may also mark the dawn of a new generation of blood thinners, experts say.
Plavix is used with aspirin to prevent blood clots that can lead to heart attacks, stroke and death. It has been the standard of treatment for heart patients for about a decade, Cannon said.
But the drug has its share of problems, namely a lag time between when it is administered and when it takes effect, and variability in how different individuals respond to it. And because of an increased risk of bleeding, Plavix must be discontinued before surgery, Cannon said.
In this study of more than 13,000 patients with acute coronary syndrome, Brilinta, which appears to be more potent than Plavix, emerged with several advantages over the old standby.
Because it is processed as soon as it's swallowed (meaning it doesn't have to go through the liver), Brilinta kicks in faster than Plavix, Cannon explained.
"It's a more reliable level of anti-clotting effect. There's less variability," he stated. "At the dose we've chosen, it has about twice the level of anti-clotting effect, hence its benefit in preventing heart attacks and stent thrombosis [closure]."
And unlike Plavix, Brilinta is quickly reversible: When you stop taking it, it stops working, whereas Plavix binds to platelets for as long as they are around, Cannon noted. This means patients could have surgery with a lower risk of bleeding.
The authors estimated that for every 1,000 patients using Brilinta instead of Plavix for one year, there would be 11 fewer deaths, 13 fewer heart attacks and six fewer cases of blocked stents.
Drug maker Sanofi-Aventis, which markets Plavix in a partnership with Bristol-Myers Squibb, stood by the safety record of its product.
"Ticagrelor is an investigational drug, and has not been approved by any regulatory authorities," the company said in a statement released Wednesday. "Ticagrelor's efficacy and safety have been studied in a clinical trial setting in the ACS [acute coronary syndrome] population, and in the real-world setting the efficacy and safety is still unknown."
"The effectiveness of Plavix has been proven, and the safety profile supported by four large clinical studies involving 81,000 patients across the entire spectrum of its approved cardiovascular indications," the statement continued. "Plavix has been prescribed to more than 100 million patients worldwide during the 11 years it has been on the market. Plavix is recommended in national and international guidelines for heart attack, stroke and/or PAD [peripheral arterial disease] patients at risk for future atherothrombotic events, and is an important treatment option for millions of patients at cardiovascular risk."
However, one expert was impressed by the latest findings on Brilinta.
"This were top-line results," said Dr. Kirk Garratt, clinical director of interventional cardiovascular research at Lenox Hill Hospital in New York City. "It's important that, for the first time, we have a drug that is not only more powerful in its ability to control platelet behavior but able to do that without increasing bleeding. That's astonishing."
Still, enthusiasm may need to be tempered, he said.
Garratt pointed out that the vast majority of participants in the trial came from Europe, the Middle East and Africa, not North America. "And in that group of North American patients there was no benefit for ticagrelor," he said. "It could just be play of chance but you can't get around the fact that when the population was [studied] separately, there was no benefit."
Secondly, Brilinta needs to be taken twice a day to maintain its effect, not once daily as with Plavix.
"No matter how good you are about medicines, you're going to miss some," Garratt.
This, added to the fact that the drug stops working if you stop taking it, means that a person who forgets his or her medication at night could see their risk for heart trouble rise by the morning.
"When it's morning again, you not only have made new platelets [which happens continuously] but the old platelets are springing back to life and people are most likely to form blood clots in the early morning hours," Garratt said. "I'm a little concerned about a drug that could leave a patient really unprotected in the early morning hours when they're most likely to form blood clots if they miss the evening dose, which will happen."
More information
There's more on anti-clotting agents at the American Heart Association.
Source: HealthDay
​