Newer Drug More Effective in Psoriasis Treatment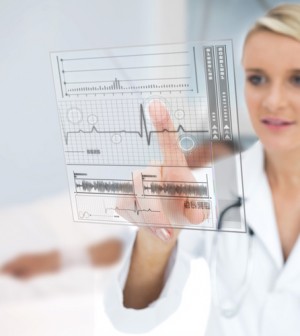 WEDNESDAY, Jan. 13The estimated 7.5 million Americans suffering from psoriasis often have to tolerate long-term treatment that may be only moderately effective.
Now, a new drug called ustekinumab (Stelara) appears to be more effective than the old standby, etanercept (Enbrel), according to the results of a head-to-head comparison sponsored by the maker of Stelara.
"Ustekinumab is a more effective and faster acting therapy for psoriasis than the current biologic market leader for this condition," said lead researcher Dr. Christopher E.M. Griffiths, a professor of dermatology at the University of Manchester in England.
Enbrel and Stelara are biologic agents, which work by blocking proteins produced in the body. Enbrel blocks tumor necrosis factor alpha, while Stelara inhibits interleukin-12 and interleukin-23.
This is the first head-to-head trial of two biologic therapies for psoriasis, Griffiths noted. Psoriasis is a chronic, autoimmune disease that appears on the skin.
The report is published in the Jan. 14 issue of the New England Journal of Medicine. Centocor Research and Development sponsored the study.
For the study, Griffiths and colleagues randomly assigned 903 patients with moderate-to-severe psoriasis to two different doses of Stelara injected 30 days apart or to high-dose Enbrel injections twice a week for 12 weeks.
After 12 weeks of treatment, 67.5 percent of the patients receiving 45 milligrams of Stelara had a 75 percent improvement in their condition, according to the psoriasis area-and-severity index, as did 73.8 percent of those receiving 90 milligrams of Stelara.
Only 56.8 percent of those receiving Enbrel showed a similar improvement, the researchers found.
In addition, based on doctors' assessments, 65.1 percent and 70.6 percent of patients receiving the low and high dose of Stelara had little or no signs of psoriasis, compared with 49 percent of the patients receiving Enbrel, the team reported.
Moreover, among the patients who did not respond to Enbrel, 48.9 percent had at least a 75 percent improvement 12 weeks after switching to Stelara.
These results show that "the optimal approach to treating psoriasis may be via the targeting of the chemical messengers interleukin-12 and interleukin-23 as exemplified by ustekinumab as opposed to the chemical messenger tumor necrosis factor alpha targeted by etanercept," Griffiths said.
Dr. Paolo Romanelli, an associate professor of dermatology at the University of Miami Miller School of Medicine, wasn't totally surprised by the results. "These findings are exciting and a little bit expected," he said.
Stelara was approved in October, so not many patients are receiving it yet, he noted. A main benefit of Stelara is the need for fewer injections, Romanelli said.
Romanelli advises patients receiving Enbrel to stay on the drug if they are doing well. For those who do not respond to Enbrel, there is "incredible hope to have a new medication that may help them," he added.
Patients who don't respond to Enbrel may respond to Stelara, the study found. The safety of the two biologics appeared similar, Griffiths said.
Common side effects included local reactions at the injection site, headache and back pain.
Before the creation of these biologics, psoriasis treatment focused on reducing inflammation with drugs such as methotrexate and cyclosporine.
Psoriasis is associated with other serious health conditions, such as diabetes, heart disease and depression, according to the National Psoriasis Foundation.
More information
To learn more about psoriasis, visit the U.S. National Institutes of Health.
Source: HealthDay
​