Wrist Fractures May Open Door to Disability in Older Women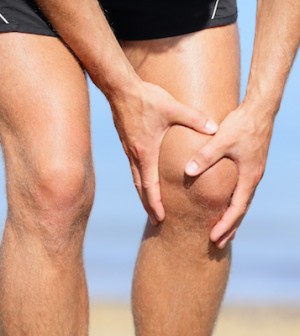 FRIDAY, July 9A fractured wrist can lead to the development of disability in older people and harm their quality of life, new research has found.
In the study, published online July 9 in BMJ, U.S. researchers followed a group of older women to assess the impact of wrist fractures, which are the most common type of upper extremity fracture in older adults.
The study included 6,107 healthy women, aged 65 and older, who had no history of wrist or hip fractures. The women's ability to perform five activities of daily living (preparing meals, housekeeping, climbing stairs, shopping, and getting out of a car) were assessed every two years for an average of 7.6 years.
The researchers reported that 268 of the participants suffered a wrist fracture during the study period. Compared to women who didn't break a wrist, those who did experience a fracture were about 50 percent more likely to demonstrate functional decline.
According to study author Dr. Beatrice Edwards, of the Bone Health and Osteoporosis Center at Feinberg School of Medicine of Northwestern University in Chicago, and colleagues, wrist fracture-related functional decline was clinically as significant as other known risk factors such as falls, arthritis and diabetes.
"Because of the magnitude of the problem and the consequences of the complications, greater public health awareness of the impact of osteoporotic wrist fractures is needed. Osteoporosis outreach should highlight the prevention of wrist fractures," Edwards and colleagues concluded in their report.
More information
The American Society for Surgery of the Hand has more about wrist fractures.
Source: HealthDay
​