Health Highlights: July 9, 2010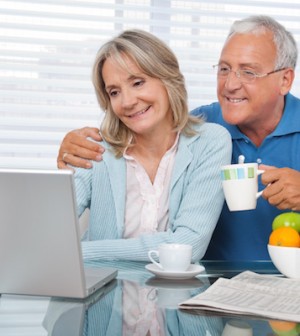 Here are some of the latest health and medical news developments, compiled by the editors of HealthDay:
New Egg Safety Rules Will Reduce Salmonella Illnesses: FDA
New egg safety rules could prevent thousands of cases of salmonella poisoning a year in the United States, according to the Food and Drug Administration.
The agency said the new regulations, which took effect Friday, could slash the number of salmonella illnesses by nearly 60 percent, the Associated Press reported.
Egg producers will now have to conduct more tests for salmonella and large-scale producers will have to keep eggs refrigerated during storage and transportation.
Many egg farmers have been following these standards for years, according to egg industry officials, the AP reported.
—–
Longevity Study Flawed, Genetics Experts Say
A widely publicized study in which researchers said they'd identified 150 genetic variants that predict a long life is being criticized by a number of geneticists.
The Boston University study, published last week in the journal Science, said the genetic variants had been pinpointed in New England centenarians and that a test based on those variants could identify people who would live to an extremely old age.
But a number of geneticists say the study has obvious flaws, is likely incorrect, and should not have been published in a leading journal, The New York Times reported.
In an e-mail message Wednesday, study senior author Dr. Thomas T. Perls said he had been "made aware that there is a technical error in the lab test" used on some of the centenarians. The findings are being re-analyzed but preliminary results suggest that "the apparent error would not affect the overall accuracy of the model."
Despite the technical error, journal reviewers "determined that the statistics and the design of the study were sound," said a statement issued by Science.
"I think it is very unlikely indeed that the findings in the Science paper are correct, or even mostly correct," David B. Goldstein, a Duke University geneticist, wrote in an e-mail message last week, the Times reported.
"I am pretty surprised that Science carried it," he added.
—–
Extra $25 Million to Buy AIDS Drugs Not Enough: Advocates
An additional $25 million in federal funding to help states buy life-saving drugs for people with HIV or AIDS won't be enough to shorten waiting lists that have grown to record levels as people lose health insurance coverage along with their jobs, and states slash their budgets, patient advocates warn.
The $25 million increase was announced Thursday by U.S. Health and Human Services Secretary Kathleen Sebelius. Advocacy groups and state officials wanted the White House to provide $126 million in emergency assistance in addition to the $835 million already appropriated by Congress, The New York Times reported.
"The $25 million will help. It's a start. But it's definitely not enough," said Carl Schmid, deputy executive director of the AIDS Institute, a patient advocacy group.
"We appreciate the action taken by the Obama administration, but we are not sure it will be sufficient," Ann Lefert, a policy analyst at the National Alliance of State and Territorial AIDS Directors, told the Times.
—–
Don't Use Malaria Drug to Treat Leg Cramps: FDA
The malaria drug Qualaquin should not be used to treat or prevent leg cramps because there's a risk of serious blood disorders and other adverse events, the U.S. Food and Drug Administration warns.
The agency has only approved the drug to treat malaria but it's most often used in the United States to treat leg cramps, the Wall Street Journal reported.
Between April 2005 and Oct. 1, 2008, there were 38 reported cases of serious adverse events associated with quinine, the active ingredient in Qualaquin, the FDA said.
The cases included 24 blood-disorder conditions, four cardiovascular events, and 10 miscellaneous events such as hearing loss, rash, drug interaction, electrolyte imbalance and gastrointestinal problems, the Journal reported.
Among patients with a blood disorder, 21 were hospitalized and two died, the FDA said.
​