Wii Popularity Leads to New Kind of Gaming Injury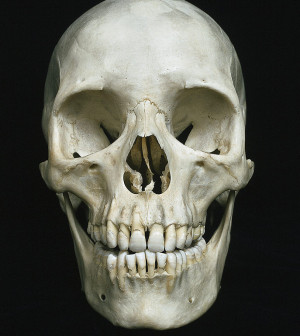 WEDNESDAY, Feb. 3Following the introduction of Wii to video gaming in 2006, more than just the ligaments and tendons in the hands of players are getting injured these days: a new report details foot injuries that have been incurred while playing with the Wii.
"Before these types of games were introduced, patients typically presented with ligament injuries of the hand from intensive use of hand-held controls," noted Karen A. Eley. A plastic surgery resident and doctoral candidate at Oxford Radcliffe Hospitals NHS Trust in Great Britain, she outlined the specific nature of what is now known as "Wiiitis" in a letter in the Feb. 4 issue of the New England Journal of Medicine.
"Now, the injuries seem to affect any region of the body," Eley added.
In her commentary, Eley said that the so-called "Nintendinitis" of the 1990s — involving thumb tendon pain — has given way to an increasing number of foot-related injuries in conjunction with the rise of the popularity of the Wii.
Such injuries can result, for example, when otherwise healthy players fall off special pressure-sensitive "balance boards" that are raised two inches off the ground and are designed to read the body movements of gamers without the need for hand controls.
This type of fall has been seen to result in soft-tissue swelling, dislocations, muscle pulls and even small fractures — as highlighted by Eley in recounting the case of a 14-year-old girl who sought emergency medical care for such injuries at a British hospital.
Head injuries are another aspect of Wiiitis, Eley pointed out, resulting from the grouping of gamers in confined spaces, prompting unintentional bumping and striking.
Her observations notwithstanding, Eley said that Wiiitis injuries are not yet a frequent hazard of gaming.
"I have not encountered many injuries of this nature," she stressed. "I think that in some respects some people are just rather unlucky. I am sure that many more people twist their ankles when they miss their footing on the Wii-fit balance boards, but the injury is not significant enough to seek medical treatment. We only see the ones that are particularly severe."
And on a more positive note, Eley added that Wii does, in fact, encourage people who might otherwise be sedentary to get up and move.
"And as with any activity, it is this group that are more likely to sustain strains and sprains," she said. "[But] hopefully, playing these games will result in people becoming interested in participating in exercise, aiding in our fight against obesity, heart disease and diabetes."
Robert Gotlin, director of the Sports Rehabilitation department at Beth Israel Medical Center in New York City, concurred with Eley's sense that while the risk for injury due to Wii gaming is real, it is not a cause for alarm.
"Any physical activity or recreational fad always brings with it the risk of newfound injuries. We've seen this across the board, ranging from the so-called 'BlackBerry thumb' to Nintendo wrist injuries," Gotlin observed.
"And even though everything carries some risk — from jumping off a couch to stepping off a curb — in this case Wii largely involves kids, so we should try to make sure they are safe," Gotlin noted. "That means — like any activity — it should not be overdone. And it should be part of a kid's life, not their whole life. And it should come with some parental guidance."
He added, "But then the question is whether kids — who at the age of 7, 8 or 9 are just becoming masters of their own neuromuscular control — get a benefit learning about balance and movement through Wii games that outweighs their risk for injury? Well, I would say that it certainly beats being sedentary and sitting on the couch. And the reality is that problems seem to happen to just a few kids, and the risk-benefit [ratio] is very low. So I would not go overboard with concern."
More information
For more on fitness and stretching exercises, visit the U.S. Department of Health and Human Services.
Source: HealthDay
​