Vitamin D Lacking in Many Spine Surgery Patients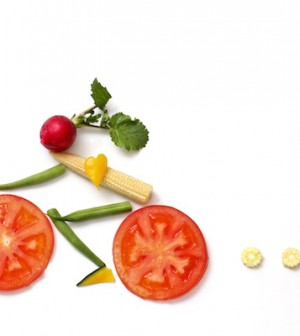 FRIDAY, Nov. 4Low vitamin D levels are common among spine surgery patients and may delay their recovery, a new study says.
Vitamin D helps with calcium absorption. Spine surgery patients with low levels of the vitamin may have difficulty producing new bone, explained researchers at Washington University School of Medicine in St. Louis.
They assessed 313 patients undergoing spinal fusion surgery and found that more than half of them had inadequate levels of vitamin D, including one-fourth who were severely deficient.
The study was scheduled for presentation Thursday at the annual meeting of the North American Spine Society in Chicago.
"Our findings suggest it may be worthwhile to screen surgery patients for vitamin D," principal investigator Dr. Jacob M. Buchowski said in a university news release. "We think those with insufficient levels of vitamin D may benefit from taking 50,000 international units of the vitamin once a week for eight weeks before surgery as this may help the recovery after spinal fusion surgery."
It's common for elderly people to have low vitamin D levels, but the patients in this study who were more likely to have lower levels of the bone-building vitamin were younger.
"We rarely think about deficiency in younger patients," Buchowski said. "More of the older patients in this study had a history of taking supplements, and as a result, they had less risk for vitamin D deficiency than younger patients."
The average age of patients in the study was 55. People most likely to have inadequate vitamin D levels were smokers, obese people, those who had a disability before surgery and those who had never taken vitamin D or multivitamin supplements.
Buchowski and his colleagues now plan to investigate whether a connection exists between low vitamin D levels and poor patient results after spinal fusion surgery.
He recommended that patients scheduling orthopedic surgery make sure they're getting enough vitamin D, which is produced by the body in response to sun exposure and is found in a number of foods, including saltwater fish, liver, egg yolks, and fortified milk and cereal. Vitamin D supplements are another option.
Because this study was presented at a medical meeting, the data and conclusions should be viewed as preliminary until published in a peer-reviewed journal.
More information
The U.S. National Institutes of Health, Office of Dietary Supplements has more about vitamin D.
Source: HealthDay
​