Knee Replacements Can Fail for Various Reasons, Expert Says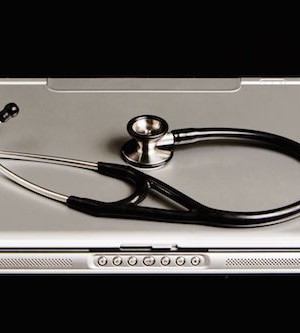 FRIDAY, July 16Knee implants perform well for at least 15 to 20 years in more than 95 percent of patients but can fail for five main reasons, a U.S. expert reports.
"A failed knee implant is usually caused by wear and tear with subsequent loosening of the implant. Other causes are infection, instability, fracture, or stiffness," Dr. Amar Ranawat, a hip and knee specialist at the Hospital for Special Surgery in New York City, said in a hospital news release.
Ranawat explained these problems in more detail in the news release:
When joint surfaces rub against each other, the friction wears away the surface of the implant, which can result in bone loss and loosening of the implant.
Infection may occur if bacteria latches onto the surfaces of metal and plastic implants.
For those who experience fractures around the implant, knee stability can be disrupted and revision surgery may be needed.
If the knee feels unstable (like it's buckling), it could be because the soft tissue that supports the knee is weak, or it could be because the implant was improperly placed.
When the knee joint feels stiff and the patient experiences a loss of their range of motion, the result is often pain and poor knee function.
Common signs of a failed knee implant include pain, instability, swelling and stiffness, Ranawat noted. And patients with a failed implant may require revision total knee replacement, which usually takes longer than the original knee replacement.
More than 80 percent of patients who undergo revision knee surgery have good to excellent results, but "up to 20 percent of patients may still experience pain following surgery for months or even years," Ranawat said.
More information
The American Academy of Orthopaedic Surgeons has more about knee implants.
Source: HealthDay
​