Gene Mutations Linked to Rare, Inherited Bone Disorder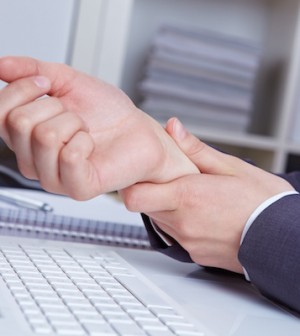 THURSDAY, June 17Two gene mutations linked to a rare, inherited bone disorder called metachondromatosis have been identified by U.S. scientists.
The researchers used new, whole-genome sequencing technology to sequence the genome of just one individual patient with the condition, which causes abnormal bony growths, typically in the hands and feet. The Duke University Medical Center and Johns Hopkins researchers also looked at genetic data from the patient's family members.
This led to the identification of two mutations on a gene called PTPN11 — a variant shared by all family members — that apparently makes it impossible for the body to create a protein essential for normal development.
This is the first time that "nonsense mutations" (errors that disable a protein) in PTPN11 have been linked with human disease, according to the researchers. The next step is to determine how these mutations contribute to development of metachondromatosis.
Identifying the gene associated with this bone disease may also help determine the genetic causes of certain other diseases, such as Maffucci syndrome and Ollier's disease. People with these conditions share similar physical characteristics with those who have metachondromatosis.
The study appears online June 17 in the journal PLoS Genetics.
More information
For more on rare genetic diseases, visit the Genetic and Rare Diseases Information Center.
Source: HealthDay
​