FDA Panel Backs New 'Morning After' Pill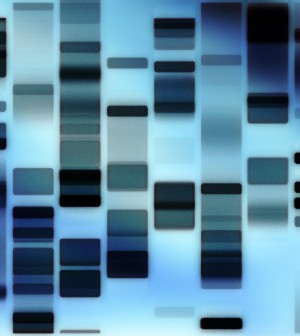 THURSDAY, June 17A U.S. Food and Drug Administration advisory panel voted unanimously on Thursday to recommend approval of a new emergency contraception pill that is effective for a longer period of time than the "morning after" pill known as Plan B.
The new drug, ulipristal acetate or UPA, is marketed under the brand name ellaOne and would be available only by prescription; it would be effective if taken up to five days after unprotected intercourse. Plan B, another emergency contraceptive, is only effective for up to three days after unprotected sex.
Although the FDA does not always follow the recommendations of its advisory panels, it typically does.
UPA, which is already marketed in 22 European countries, is made by French pharmaceutical company HRA Pharma.
The drug works by inhibiting ovulation, explained Dr. Paul Fine, medical director of Planned Parenthood of Houston & Southeast Texas & Louisiana and a professor of obstetrics, gynecology and urology at Baylor College of Medicine in Houston.
Fine was author of a study published earlier this year in The Lancet that found that UPA cut the risk of an unintended pregnancy in half as compared with levonorgestrel (also known as Plan B, which is now available over-the-counter) in women who took it within five days of unprotected sex.
The possibility of the FDA giving a green light to ellaOne has sparked intense debate as to whether the pill simply prevents pregnancy or actually induces an abortion.
"It is not an abortion pill," said Fine. "The reason for this is that if ovulation has already occurred and fertilization has occurred, then the pregnancy is going to happen. That is also true with Plan B."
"All we can hope is that the FDA advisory committee will listen to the science that's presented, and the science is very compelling that this is a very safe and very effective drug for emergency contraception," he added.
But anti-abortion advocates disagree.
According to Dr. Joe DeCook, a spokesman for the American Association of Pro-Life Obstetricians and Gynecologists (AAPLOG), at the doses recommended, ulipristal will not suppress ovulation but will, rather, "block the lining of the uterus from receiving progesterone, which makes it dysfunctional. It will not then support life."
"Life starts when the egg is fertilized. You have a complete genetic human being in a progressive growth stage just like you or me, just smaller than us and less developed," he added. "Ulipristal purposely causes the death of a complete human being, albeit very small and very early. We don't believe it is correct to purposely kill an innocent unborn child, no matter how small."
AAPLOG also has objections on safety grounds, the track record of studies conducted on the pill and, especially, the fact that there is a lack of data on the use of minors using the drug.
An FDA report issued earlier this week found UPA to be safe with no untoward side effects, reported Agence France-Presse (AFP). The FDA's review found the most common side effects to be nausea, headache, uterine pain, abdominal pain, fatigue and dizziness, AFP said.
Other more serious side effects did not seem to be due to the drug, the FDA stated.
At lower doses, UPA is being tested in late clinical trials as a treatment for uterine fibroids, according to Planned Parenthood.
More information
For more on contraception, visit the U.S. National Library of Medicine.
Source: HealthDay
​