New Tool for Rapid Screening of Dementia Shows Promise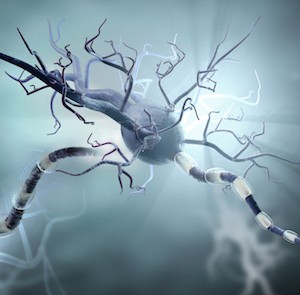 WEDNESDAY, Nov. 10In an effort to improve screening for dementia and mild cognitive impairment among seniors, a team of researchers has developed a test designed to spot problems in thinking, learning and memory skills in under three minutes.
Dubbed "The Sweet 16" for its 16-point scale, the test appears to quickly uncover telltale signs of dementia through a cognition ranking system that grades mental skills from a low of zero up to a high of 16.
The study team cautions that the test requires further scrutiny to establish its reliability, particularly as it compares to a well-established measure of cognitive impairment — the Mini-Mental State Examination (MMSE) — now currently in widespread use.
But if early positive results hold up, its creators hope that this new diagnostic tool will eventually boost the ability of physicians to identify the onset of dementia among older Americans.
"For many older adults, cognitive impairment contributes to loss of independence, decreased quality of life and increased health-care costs," the study authors, led by Dr. Tamara G. Fong, of Hebrew SeniorLife, Beth Israel Deaconess Medical Center and Harvard Medical School in Boston, said in a news release.
"While the public health impact of cognitive impairment is clear, this condition is often under-recognized," the researchers added. "A simple, rapid cognitive assessment instrument is therefore a valuable tool for use in both clinical and research settings."
Fong and her team outline their new screening method online in the Archives of Internal Medicine.
The authors note that currently an estimated 3.4 million American seniors are diagnosed with dementia, while another 5.4 million are suffering from mild forms of cognitive impairment.
Fong and her team also point out that efforts to screen for either condition are imperfect under the MMSE, the current gold standard for dementia testing. That test has copyright controls that limit its availability, and the results it provides may be compromised by patients differing educational backgrounds, they noted.
To fashion an alternative screening mechanism, the authors first reviewed data collected from 774 patients who had been screened with the MMSE. Most of the results of that screening were further confirmed by two additional dementia/cognitive decline ranking systems.
Based on these analyses, the authors developed a series of questions focused on recall skills, verbal memory performance, and orientation issues such as the ability to identify a person, place, time and/or situation.
The final test was designed to be simple and fast. The screening involves no pencil or paper and can be completed in an average of two minutes.
When tried out, a score of 14 or less was found to detect 80 percent of cognitive impairment cases, compared with the 64 percent success score logged by the MMSE.
However, the MMSE outperformed the Sweet 16 with respect to correctly identifying patients with no cognitive impairment: 86 percent success vs. 70 percent, respectively.
Nevertheless, when compared with clinician assessments, Sweet 16 scores of 14 or less occurred in 99 percent of the patients diagnosed with cognitive impairment. Scores of 14 or less also occurred in 28 percent of people who were not diagnosed with cognitive impairment, suggesting a potentially high rate of false positives.
Dr. Gary J. Kennedy, director of geriatric psychiatry at Montefiore Medical Center in New York City, said that while better cognitive testing is needed, the jury is still out on whether or not the current innovation will fit the bill.
"Do we need something better than the MMSE?," he asked. "Absolutely. It's cumbersome to use. You need pencils and paper and props to administer it. And there are also a lot of difficulties with how to score it."
"And I would say that reading this description of the 'Sweet 16,' it sounds like it's much more easily administrated," Kennedy observed. "But still, I'm not convinced this is the answer to the problem. Because diagnosing cognitive impairment is not the same as diagnosing diabetes. It's much more complicated than that. People's cognition varies with life experience. It's not like simply testing for blood sugar levels. There isn't a single diagnostic marker."
More information
For more on seniors and dementia, visit the U.S. National Institutes of Health.
Source: HealthDay
​