Mediterranean Diet May Help Keep You Smarter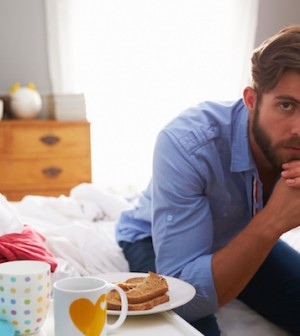 MONDAY, Feb. 8Eating a Mediterranean-style diet — one rich in olive oil, whole grains, fish and fruit — may protect aging brains from damage linked to cognitive problems, a new study finds
Other studies have already found that such diets also lower risks for depression, cancer, heart disease and premature death.
The latest study was led by Dr. Nikolaos Scarmeas, an associate professor of neurology at Columbia University Medical Center, New York City, and involved 712 men and women averaging 80 years of age. All of the participants had no history of stroke and received MRIs to look for brain infarcts — tissues that have died because of reduced or cut-off blood supply.
Though the infarcts are true strokes, Scarmeas said, they are so small that they escape notice.
In all, 238 people had at least one area of brain damage, he said.
The researchers also looked at how well the participants had followed a Mediterranean-style diet for the six years before the MRI.
"What we found was, those people who were following a healthier diet, more Mediterranean-like, had fewer brain infarcts, strokes, on the MRI," Scarmeas said. Their risk for having such damage was lowered by up to 36 percent, he said.
The reduced risk was linked to the type of diet eaten, the study found. "We broke the diet adherence into three groups: those who adhered very, very little [to the Mediterranean plan], those who adhered to a moderate degree and those adhering to a high degree," he said.
People in the middle — those who followed the diet moderately well — were 21 percent less likely to have brain damage than people in the lowest adherence group. Those who followed it most closely had a 36 percent reduced risk compared with those who followed it the least.
The effect of the diet on brain health that they found was about the same as the effect that not having high blood pressure has on the brain, Scarmeas said.
In earlier studies, Scarmeas and his colleagues have shown that a Mediterranean diet could help lower the risk for Alzheimer's disease and might lengthen the life of those who have the disease. Now, he said, the new findings may help explain the reason for this — that those who eat the healthiest have the fewest number of brain infarcts associated with cognitive decline.
Scarmeas is expected to present the findings to the American Academy of Neurology at its annual meeting in April in Toronto. The study was funded by the U.S. National Institutes of Health.
Connie Diekman, director of university nutrition at Washington University in St. Louis, said the finding expressed in the study's abstract "gives strength to the message of the importance of plant foods, and healthy oils, to overall health."
"Boosting plant food intake can improve heart health and reduce body weight, but now it appears it may [also] aid brain health," she said.
More information
The Oldways Preservation Trust has more about the Mediterranean diet.
Source: HealthDay
​