Rat Study Shows How Binge Drinking Harms Memory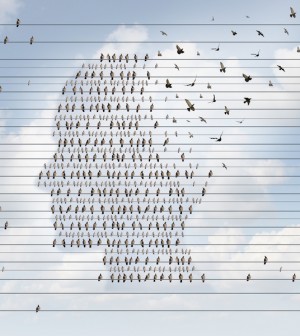 THURSDAY, July 14Binge drinking may not necessarily kill or even damage brain cells, as commonly thought, a new animal study suggests.
But it can block key receptors in the brain and trigger production of a steroid that interferes with brain functions critical to learning and memory, according to researchers.
Neuroscientists from Washington University School of Medicine in St. Louis argued their findings not only shed light on exactly what is happening when alcohol-induced "blackouts" occur, but could also lead to strategies to help improve memory.
The scientists examined slices of the brains of rats exposed to alcohol to determine how it affected them. The study, published recently in the Journal of Neuroscience, found that large amounts of alcohol affect the hippocampus and other areas of the brain involved in cognitive functions, such as memory formation.
Plagued by excessive alcohol, key receptors in the brain are blocked and later others are activated, producing steroids that undermine long-term potentiation (LTP), a process that strengthens the connections between neurons and is essential to learning and memory.
"It takes a lot of alcohol to block LTP and memory," study senior investigator Dr. Charles F. Zorumski, the Samuel B. Guze Professor and head of the Washington University School of Medicine in St. Louis's Department of Psychiatry, said in a university news release. "But the mechanism isn't straightforward. The alcohol triggers these receptors to behave in seemingly contradictory ways, and that's what actually blocks the neural signals that create memories."
"It also may explain why individuals who get highly intoxicated don't remember what they did the night before," he added.
The study's authors pointed out only about half of these key brain receptors are blocked by alcohol. Some are activated, which triggers the production of the steroids that interrupt memory formation.
"Alcohol isn't damaging the cells in any way that we can detect," explained Zorumski. "As a matter of fact, even at the high levels we used here, we don't see any changes in how the brain cells communicate. You still process information. You're anesthetized. You haven't passed out. But you're not forming new memories."
The researchers also noted that consumption of other drugs, along with alcohol, is more likely to cause blackouts than either substance alone.
The researchers found, however, that by blocking the production of steroids with drugs used to shrink an enlarged prostate gland, they could preserve the LTP crucial to memory formation in the rats.
"We would expect there may be some differences in the effects of alcohol on patients taking these drugs," said Izumi. "Perhaps men taking the drugs would be less likely to experience intoxication blackouts."
The researchers plan further study of these drugs to determine if they could play a role in preserving memory.
More information
The National Institutes on Alcohol Abuse and Alcoholism provides more information on the effects of alcohol on the brain.
Source: HealthDay
​