Body Piercing: Sign of Deviance or Normal Practice?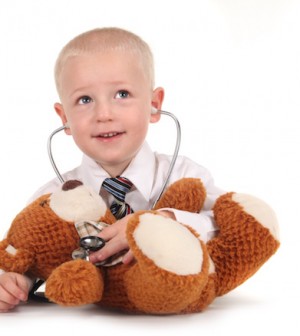 FRIDAY, April 2No firm evidence exists that body piercing indicates mental illness, but doctors might consider screening patients with body piercings for high-risk behaviors and for psychiatric symptoms, such as suicidal thoughts, say researchers who reviewed 23 published studies.
The analysis found that the reported prevalence of body piercing ranged from 6.8 percent to 14 percent in the general population and from 4.3 percent to 51 percent among teenagers and young adults. Females were more likely than males to have body piercing, which was associated with a wide range of potentially harmful behaviors, such as alcohol use, smoking, drug use, high-risk sex, Russian roulette and problem gambling.
Three large studies found that body piercing was related to antisocial activity in adolescents. Body piercing was more common among women with low constraint (being impulsive and thrill-seeking) and who express anger verbally. The analysis also found that body piercing is significantly associated with high negative emotionality and low positive emotionality in young females.
"A number of studies provide evidence of an association between BP and high-risk behaviors and point to a possible relationship with certain personality traits and self-reported psychopathological symptoms. However, many of the included studies are based on samples of adolescents or college students, where these behaviors might be more frequent than in other age groups. This age bias might have produced this apparent similarity. Furthermore, although the associations described in the literature are significant, the small effect size in more recent publications suggests that BP may be becoming an increasingly normal practice and should perhaps not be considered as a marker of deviance," the researchers noted.
"In most studies reviewed in this paper, psychopathological symptoms as well as BPs were both self-reported, introducing a possible social desirability bias. However, this review of literature indicates that it could be useful for general practitioners to screen for high-risk behaviors in body-pierced subjects and for psychiatric symptoms such as suicidal ideation, and to help patients explore the role of BP in their identity."
The paper is published in the journal Psychotherapy and Psychosomatics.
More information
The American Academy of Family Physicians has more about body piercing.
Source: HealthDay
​