Women, Younger Men Under-Treated Before Heart Attack: Study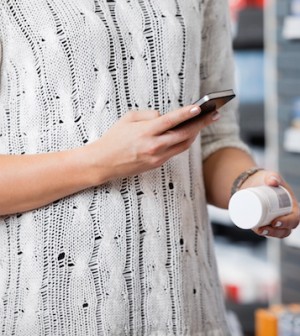 WEDNESDAY, Nov. 16Women and younger men account for a large number of heart attacks in the United States but are less likely than older men to receive preventive medications that lower heart attack risk, a new study indicates.
Researchers evaluated more than 3,000 heart attack patients treated at the Minneapolis Heart Institute between March 2003 and January 2010, and found that 70.3 percent of them had not been diagnosed with coronary heart disease (CHD) and 60 percent of those undiagnosed patients were men 55 and younger and women 65 and younger with premature CHD.
Even though rates of high cholesterol among the women and younger men were similar to the rate in older men, those two groups of patients were nearly half as likely (10 percent vs. 19 percent) to be taking cholesterol-lowering statins prior to their heart attack and were much less likely to be on aspirin and combination therapy.
The study was scheduled for presentation Wednesday at an American Heart Association annual meeting in Orlando, Fla.
"For those patients with known coronary disease, the evidence and guidelines are fairly clear about the benefit of aggressive medical therapy, including an aspirin and statin, regardless of your age or gender," said Dr. Michael Miedema, a cardiology fellow at the University of Minnesota working with researchers at the Minneapolis Heart Institute at Abbott Northwestern Hospital.
"However, for patients without known coronary disease, the optimal approach is much less clear," he added in an institute news release. "We currently only treat high-risk patients, but our data show that women and young males, who rarely qualify as high-risk, make up a substantial portion of the current heart attack population."
The most widely used cardiac event risk calculator is the Framingham Risk Score, which uses the patient's age, gender and factors such as cholesterol and blood pressure. But this approach is heavily weighted toward age and gender, according to Miedema.
"If you're an older male, you're much more likely to qualify for preventive therapy while females and younger males often do not meet criteria despite similar risk factors," he said.
"While older males are still the most likely group to have heart attacks, we have shown that women and patients with premature disease make up a substantial portion of the heart attacks we are seeing and very few of these patients are on the medications which research has shown to prevent heart attacks. Better methods of risk assessment could potentially allow us to target more people truly at high risk for an event and avoid excessive treatment of those who are low risk," Miedema concluded.
Research presented at meetings should be considered preliminary until published in a peer-reviewed medical journal.
More information
The U.S. National Heart, Lung, and Blood Institute has more about heart attack prevention.
Source: HealthDay
​