Vitamin D, Interferon Alpha Vaccine Show Promise Against Lupus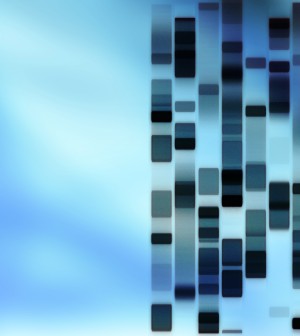 SATURDAY, Nov. 5Two experimental treatments take aim at the destructive immune response believed to cause lupus, according to new research presented at the American College of Rheumatology annual meeting.
One study looked at large doses of vitamin D, while the other was a trial of a potential vaccine against an immune system protein called interferon alpha.
"This is an incredibly exciting time in lupus research. The academic and pharmaceutical communities are involved in studies that will hopefully lead to more effective and safer treatments," said Dr. Cynthia Aranow, an investigator at the Feinstein Institute for Medical Research in Manhasset, N.Y. She was not involved in the current studies.
Of these latest studies, Aranow said that both appeared to have an effect on immune system cells, but neither was designed to assess whether or not there was enough of an effect to make a difference to a patient (a clinical response).
Lupus is a chronic autoimmune disease that can affect almost any part of the body, including the skin, joints, kidneys, lungs, nervous system and other organs, according to the Office on Women's Health, part of the U.S. Department of Health and Human Services. An autoimmune disease is one that develops because the immune system mistakenly sees healthy cells in the body as foreign invaders, such as a virus. Instead of fending off bacteria and other invaders as they should, some immune system cells begin attacking healthy cells.
The problem in developing a treatment for lupus and other autoimmune diseases is that a treatment can't just shut down the entire immune system, because that would leave the body too vulnerable to infection. So, researchers have been trying to find the specific immune cells involved in causing lupus. Research has been looking for ways to slow these cells down, or maybe even destroy them without damaging the rest of the immune system.
The first study, scheduled for presentation Nov. 6 at the ACR meeting in Chicago by Dr. Benjamin Terrier of the Pitie-Salpetriere Hospital in Paris, looked at the effect large doses of vitamin D might have on the immune response.
The study included 24 people with lupus who had no or mild disease activity and low levels of vitamin D. At the start of the study, they were given an injection of 100,000 international units of vitamin D once a week for four weeks. After that, they received a once-a-month injection of the same dose of vitamin D for another six months.
The treatment was very well tolerated, and no one developed too much calcium in their blood or calcium deposits (kidney stones), according to the researchers.
The investigators also found that the treatment boosted the activity of good immune cells, and dampened some of those believed to play a role in lupus.
"It's exciting to see that they were able to reverse some of the immunologic dysfunction associated with lupus, but we need a large randomized clinical trial to confirm this," said Aranow.
She added that the dose of vitamin D used in the study was quite large, and it's not something that people with lupus should attempt to duplicate on their own.
The second study involved 28 people with mild to moderate lupus who were given four doses of a vaccine against interferon alpha (IFNa), an immune system protein that's known to play a role in the severity of lupus.
"We were able to demonstrate that the IFNa signature (in excess in lupus patients) can be turned down by vaccinating patients against their own IFNa. The drug is called IFNa-Kinoid. [It's] a modified IFNa, devoid of IFNa biological activity, but modified in such a way that it becomes recognized by the immune system of the patient," explained Dr. Frederic Houssiau, head of rheumatology at the Catholic University of Louvain in Brussels.
He said the patient's immune system then begins to make antibodies against their own INFa.
Houssiau's team, along with colleagues from the manufacturer of the vaccine, Neovacs, found the drug to be well tolerated with no significant side effects.
"This is an early, first step. It appears to be safe. And, the fact that they could show that they could inhibit or down-regulate the interferon signature is very promising," said Aranow.
Houssiau didn't know what the vaccine might cost if developed commercially, but said it would likely be more expensive than the standard therapies currently used.
For people living with lupus, he added, "there is hope. By unraveling more and more pathways at work in lupus patients, we are now able to develop new, much more targeted drugs to tackle the disease."
Because this research was presented at a medical meeting, the data and conclusions should be viewed as preliminary until published in a peer-reviewed journal.
More information
Learn more about lupus at WomensHealth.gov.
Source: HealthDay
​