U.S. Women Using Dangerous Weight-Loss Pill 2 Years After Recall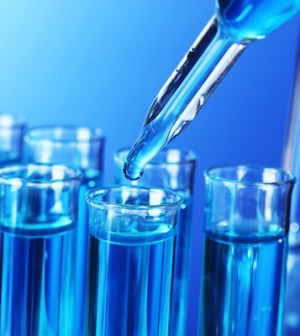 TUESDAY, Aug. 16Many women in the United States continue to use a Chinese weight-loss supplement that's been recalled due to dangerous ingredients, a new study indicates.
Pai You Guo contains the pharmaceuticals sibutramine and phenolphthalein, both of which are banned in the United States because they increase the risk of heart attack, stroke and cancer.
The U.S. Food and Drug Administration announced a recall of Pai You Guo in 2009 but it appears to have had little effect on the number of women using the weight-loss product, this study suggests.
Harvard Medical School researchers surveyed more than 550 women who were born in Brazil and live in greater Boston and found that nearly one-quarter of them have used or currently use Pai You Guo. Most of the women using the supplement have experienced side effects such as insomnia, palpitations, fainting and addiction to the product.
The researchers also found that women who used the tainted supplement were three times more likely to purchase it in local stores than over the Internet.
The study was released online in advance of publication in an upcoming print issue of the Journal of General Internal Medicine.
"A strikingly high number of women are using weight-loss supplements marketed as all-natural products that are actually a dangerous mix of banned pharmaceuticals. This could have real public health consequences," study author Dr. Pieter Cohen, a general internist at Cambridge Health Alliance and an assistant professor of medicine at Harvard Medical School, said in a health alliance news release.
"Even when the supplements are known to be hazardous, the FDA lacks the ability to remove them from store shelves," he noted.
Until there are stronger regulations in the United States, people should not use any supplement that claims to help them lose weight, the researchers said.
More information
The U.S. Food and Drug Administration has more about fraudulent weight-loss supplements.
Source: HealthDay
​