Tender Breasts From Combo HRT Linked to Higher Cancer Risk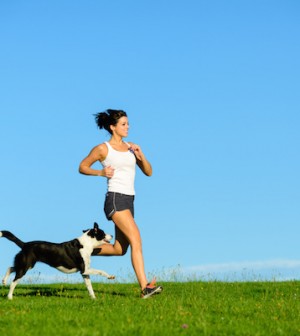 FRIDAY, Nov. 18Women who develop breast tenderness after starting combination estrogen and progestin menopause therapy have a 33 percent higher risk of developing breast cancer than those who don't experience breast tenderness, a new study says.
It also found that new-onset breast tenderness was not associated with increased breast cancer risk among women taking estrogen alone.
The findings, based on an analysis of data from more than 16,600 women on the combination therapy and nearly 10,750 taking estrogen alone, appear in the Nov. 17 online edition of the journal Breast Cancer Research and Treatment.
"This study showed that developing new breast tenderness after the start of hormone therapy was associated with increased breast cancer risk only in women on the combination estrogen plus progestin therapy, not estrogen therapy alone," study first author Dr. Carolyn Crandall, a professor of general internal medicine and a scientist with the Jonsson Comprehensive Cancer Center at the University of California, Los Angeles, said in a UCLA news release.
However, the association between breast tenderness and increased cancer risk does not mean that there is a cause-and-effect relationship.
A study published last month by Crandall found that new-onset breast tenderness was much more pronounced in women receiving the combination therapy than in those receiving estrogen alone. The association between new-onset breast tenderness and breast-density changes was also more pronounced in women receiving the combination therapy.
"The consistent theme we've run across throughout these studies is that estrogen and progestin compared to estrogen alone have a more marked effect on breast tissue," Crandall said. "One theory is that there may be more growth of breast tissue, making the breasts more dense, when women take the combination therapy."
Higher breast density is linked with a higher risk of breast cancer.
Crandall stressed that women taking hormone therapy have only a slight risk of developing breast cancer overall.
"We don't want to incite panic, because breast cancer is rare in women taking hormone therapy, but the point is that women are terrified of getting breast cancer as a result of menopausal hormone therapy," Crandall said.
"Where I think this (new) study would be important is for women already on either combination hormone therapy or estrogen alone," Crandall added. "If they do develop breast tenderness, it would be good for them to know the results of this study and to consider discussing them with their physician."
Women on hormone therapy who develop new-onset breast tenderness should be sure to get their regular clinical breast exams and mammograms, Crandall advised.
More information
The U.S. National Institute of Child Health and Human Development has more about hormone replacement therapy.
Source: HealthDay
​