Sudden Cardiac Death Much More Likely to Strike Men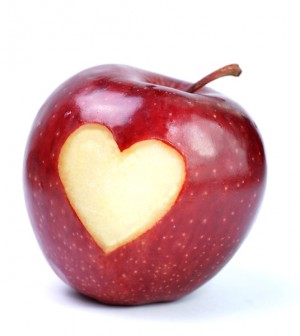 SUNDAY, Nov. 15Men, especially black men, are at a relatively high risk of sudden cardiac death over their lifetime compared to women, a new study finds.
That lifetime risk in men aged 40 and over is one in eight, or 12.3 percent — triple that of women, whose risk is one in 24, or just over 4 percent, the study found.
"Compare this with the lifetime risk for lung cancer, which is one in 12 for men and one in 16 for colon cancer, and one in 17 for both in women," said Dr. Donald Lloyd-Jones, lead author of the study presented Sunday at the annual meeting of the American Heart Association, in Orlando, Fla. "These are diseases we think heavily about the consequences and certainly screen people."
"Relatively high lifetime risk estimates for such a devastating disease hopefully have implications for people thinking about prevention efforts," added Lloyd-Jones, who is associate professor of medicine and preventive medicine at the Bluhm Cardiovascular Institute, Feinberg School of Medicine, Northwestern University in Chicago.
"These are startling figures," said Dr. Elliott Antman, spokesman for the American Heart Association (AHA), and professor of medicine at Harvard Medical School and director of the Coronary Care Unit at Brigham and Women's Hospital, both in Boston.
Traditionally, estimates have focused on a person's risk of sudden cardiac death over the next 10 years. These new numbers are the first lifetime estimates for sudden cardiac death, Lloyd- Jones said.
According to the American Heart Association, some 300,000 cardiac arrests — when the heart suddenly loses function, often without prior diagnosis of heart disease — occur each year in the United States.
The study authors looked at sudden cardiac death data on nearly 5,000 U.S. adults involved in three major heart studies, following them from age 40 through age 95.
African-American men had roughly twice the risk as white men at any given age, while black and white women had roughly the same risk all the way through.
The risk for sudden cardiac death actually went down for both genders as age went up, the research team noted. That's because "we've depleted some of those individuals who were going to have an event at younger age, but at [age] 80 many things are competing to kill us so at that point sudden death is less likely to be a cause of death," Lloyd-Jones said.
Having traditional risk factors for heart disease — such as high blood pressure, high cholesterol, diabetes, lack of physical activity and smoking cigarettes — also upped the risk of sudden cardiac death substantially, the study found.
"If you reach the age of 50 with all optimal risk factors, essentially no one went on to experience sudden death in their remaining life span, whereas those with two or more major risk factors had much higher rates comparatively," Lloyd-Jones said.
The good news is that the same treatment and prevention strategies already advocated for reducing the risk of heart disease should cover both bases.
"Lowering the risk of heart attack also lowers the risk of dying suddenly," Antman said. "It helps you."
Certain drugs can also help ease heart risks, but two studies released Sunday at the AHA meeting found that a promising anti-clotting medication in development, cangrelor, was no better than the standard blood thinner clopidogrel (Plavix) for patients undergoing angioplasty. The study was also published online Sunday in the New England Journal of Medicine.
The two phase III trials took place at more than 200 sites in 18 countries and involved over 14,000 patients. In the larger of the two studies, involving nearly 9,000 patients, researchers found no significant difference in terms of death, heart attack or the need to re-open a vessel when patients received cangrelor just prior to angioplasty/stenting, followed by post-angioplasty Plavix, versus using Plavix (pre- and post-angioplasty) alone.
More patients also experienced bleeding with cangrelor, said the researchers, from Duke University's Clinical Research Institute, and elsewhere.
More information
There's more on heart health at the U.S. National Heart, Lung and Blood Institute.
Source: HealthDay
​