Study Sheds Light on Genetic Risk of MS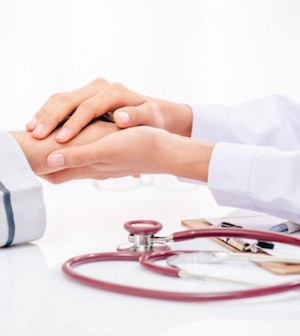 WEDNESDAY, Jan. 5Women with multiple sclerosis are more likely than men with the disease to have a gene thought to be connected to the condition, a new study has found.
The finding may help researchers gain more insight into the development of MS, which is becoming more common, at least judged by diagnoses, particularly among women. Although no one knows what causes MS, scientists suspect that some people are genetically susceptible and something in the environment triggers the condition.
The new study examined genes in 1,055 families in which at least one person had MS — 7,093 people in total.
Among those with MS, women were 1.4 times more likely than men to have a genetic variation in a gene called HLA that has been linked to the disease, according to the report published in the Jan. 5 online edition of Neurology.
"Our findings also show women with the HLA gene variant are more likely to transmit the gene variant to other women in their families than to men," study co-author Dr. George C. Ebers, of the University of Oxford in the United Kingdom, said in a news release from the American Academy of Neurology.
However, among those most likely to inherit the gene variation, second-degree relatives (such as aunts and their nieces and nephews) are at greater risk than first-degree relatives (such as siblings or parents and children), the investigators found.
"It appears that the less the genetic sharing between individuals, the higher the interaction is between female sex and inheritance of the HLA gene variant," Dr. Orhun Kantarci, of the Mayo Clinic in Rochester, Minn., author of a commentary accompanying the study, explained in the news release. "These findings pave the way for future studies of these genes, hopefully to advance our understanding of inheritance of complex diseases such as MS."
More information
For more about multiple sclerosis, visit the National Multiple Sclerosis Society.
Source: HealthDay
​