Stray Breast Tumor Cells During Early Chemo Could Be Bad Sign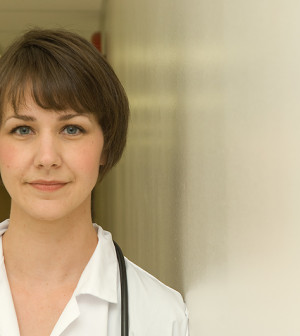 FRIDAY, Dec. 10High levels of breast cancer tumor cells circulating in the blood during the first round of chemotherapy are a sign that the patient may not do well in the long run.
This was true even after other markers of survival were taken into account, French researchers reported Friday at the annual San Antonio Breast Cancer Symposium in Texas.
The information from the study is not entirely new, said Dr. Andrew J. Armstrong, an assistant professor of medicine and surgery at Duke University and Duke Cancer Institute in Durham, N.C. "It's already known that circulating tumor cells are prognostic," Armstrong said. "The more you have, the worse you do."
But this study is the largest-to-date to look at the issue, the authors said. The study also measured other tumor markers, finding that circulating tumor cells (CTCs) predicted outcome even after taking these other markers into account.
Circulating tumor cells "are cancer cells that are broken off from the main tumor and are finding their way to other parts of body," Armstrong explained. "You can order this test as a clinician because it's a proven prognostic test."
The study presented at the Texas symposium involved 267 people whose cancer had spread to other parts of their body and who were receiving chemotherapy for the first time. Many were also receiving other treatments. They were followed for 16 months.
Researchers detected one or more CTCs in two-thirds of them and five or more in 44 percent.
And, consistent with other reports, the more CTCs someone had, the worse that person did.
Even so, the authors stated, it's not yet clear if measuring CTC levels actually has an effect on the course of the breast cancer. Research presented at medical meetings has not been reviewed by outside experts, unlike studies that are published in peer-reviewed medical journals.
"There's not a very clear correlation between actually watching the tumor shrink and the number of tumor cells," confirmed Dr. Jay Brooks, chief of hematology/oncology at Ochsner Health System in Baton Rouge, La.
And it's far from clear that this simple blood test would be a good replacement for imaging to track the progress of the cancer, he added.
Nor do CTCs tell you which treatment may be best, like certain other markers, including HER2/neu and estrogen-receptor status, added Armstrong, although he said it might indicate the need for a more aggressive approach.
Still, Armstrong said, "these CTCs are likely to become very important because they're not just a protein. They're the actual cancer cell, so if you can isolate them and measure things that have gone wrong inside the cancer cell, you could eventually use them to guide therapy for an individual. [And] you could monitor it over time especially to assess response to treatment and modify treatment [if necessary]. Cancer cells mutate and can develop abnormalities that can be an Achilles' heel for drugs. Without that information, it's very hard to guide therapy."
Other studies being presented at the symposium confirm the potential importance of CTC levels in predicting the odds for a recurrence, or a patient's general prognosis after treatment.
One report, from German researchers, found that the presence of only a few CTCs in the blood — this time, involving early-stage patients — roughly doubled the risk for a recurrence and death. Five or more of the tumor cells increased the chances of a relapse by 400 percent and death by 300 percent.
A study from scientists at the M.D. Anderson Cancer Center at the University of Texas found that metastatic breast cancer patients who had both chemotherapy and transplants of their own stem cells and had CTCs in their blood also tended to fare badly.
The stem cells may be responsible by carrying CTCs from the bone marrow into the blood, the authors stated.
More information
The U.S. National Cancer Institute has more on breast cancer.
Source: HealthDay
​