Some Older Breast Cancer Patients Can Skip Hormone Therapy: Study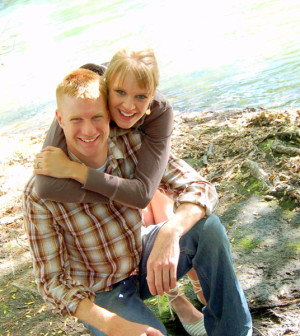 WEDNESDAY, Aug. 31Some breast cancer patients over the age of 60 who have small, early-stage tumors can skip hormone therapy without increasing their risk of death, a new study says.
The women in the study had tumors that were hormone-receptor positive, which means they require estrogen to grow. Among other things, hormone therapy for these tumors is designed to starve the breast cancer cells by lowering the amount of estrogen in the body.
But this therapy also has side effects that can be debilitating and occasionally even life-threatening, so the researchers wanted to determine its benefit for women with a low risk of cancer spread.
To do so, researchers from Denmark followed 3,197 women with breast cancer, ages 35 to 74, who had no lymph node involvement. They were not given the hormone therapy that is typically given to women who have hormone receptor-positive tumors.
The researchers followed the women for a median of nearly 15 years. They found that those aged 60 and older with smaller tumors did not have any greater risk of death than the general population in the same age range. (Tumors of 10 millimeters or less were considered "smaller.")
In recent years, the trend has been to give all women with hormone-receptor positive breast cancer hormone treatment after surgical treatment, said study author Dr. Peer Christiansen, professor at the Aarhus University Hospital in Denmark. "But based on this study, benefit is not expected in the low-risk group in question."
The research is published in the Aug. 31 issue of the Journal of the National Cancer Institute.
During the follow-up period, 970 women died. The risk of dying was higher than that of the general population in those with larger tumors, 11 millimeters to 20 millimeters in size. There was also an excess risk of dying in younger women, aged 35 to 59, compared to the general population. However, women 60 and older did not have a higher-than-normal risk.
The researchers focused primarily on whether the lack of hormone therapy increased the risk of death. But they also looked at cancer recurrences. "The identified low-risk group had fewer local and distant recurrences than patients not belonging to this group," Christiansen said.
"In Denmark, 85 percent of all patients with breast cancer have hormone-receptor positive tumors," Christiansen said. According to the American Cancer Society, two out of three breast cancers are these so-called ER-positive tumors.
The findings echo some previous studies, said Jennifer Griggs, an associate professor of internal medicine at the University of Michigan, in Ann Arbor. She co-authored an editorial on the study. The risk of death is already low in these patients with very small, hormone-positive beast cancer without lymph node involvement, she said.
The new study "confirms what we know, but it leaves open a lot of questions as well," she said. "Not everyone needs systemic [hormone] therapy, but the question we are stuck with is, 'Who does?'"
Despite the findings, she writes that many women will want to take the hormone therapy to reduce their risk of recurrence, both in the breast with the original cancer and the opposite breast.
The greatest benefit of the therapy, she said, may be to prevent these recurrences. However, she said, some women have trouble tolerating the side effects of the hormone therapy. Those can include hot flashes and joint pain.
For those women who aren't sure if they want to go on the hormone therapy, which is typically given for five years, Griggs suggested they consider a trial of about three months. Then, depending on side effects, the woman can decide whether to stay on the treatment or not.
More information
To learn more about hormone therapy for breast cancer, visit the American Cancer Society.
Source: HealthDay
​